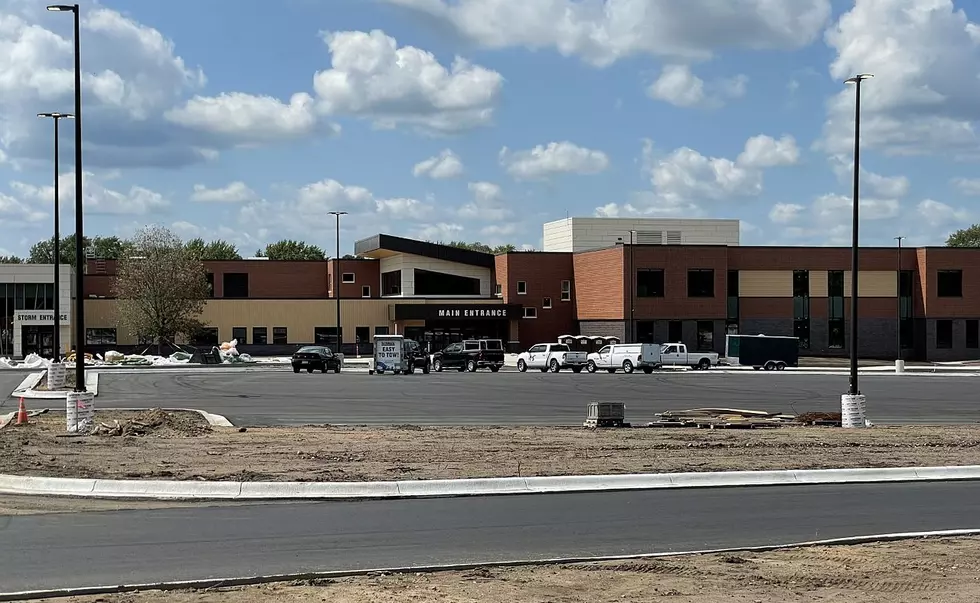 Bergstrom Explains Narrow Pleasantview Driveway
Pleasantview, photo by WJON.com's Jim Maurice
SAUK RAPIDS -- The new Pleasantview Elementary school in Sauk Rapids has been open for a few weeks now.
Sauk Rapids-Rice Superintendent Brad Bergstrom says the administration has been getting some questions about the narrow driveway into the parking lot.
He says it was intentionally designed that way.
We want to make sure that we get cars slowing down not speeding up, especially for pick up and drop off.  So that was a design on purpose.  It took a few days for people to get used to that.
Bergstrom says so far the new playground has been a big hit for the students and the neighborhood.
This Saturday the district is hosting an open house at the new Pleasantview. There will be a short program from 1:00 p.m. until 1:30 p.m. with tours from 1:30 p.m. until 3:30 p.m.
RANKED: Here Are the 63 Smartest Dog Breeds
Does your loyal pup's breed make the list? Read on to see if you'll be bragging to the neighbors about your dog's intellectual prowess the next time you take your fur baby out for a walk. Don't worry: Even if your dog's breed doesn't land on the list, that doesn't mean he's not a good boy--some traits simply can't be measured.