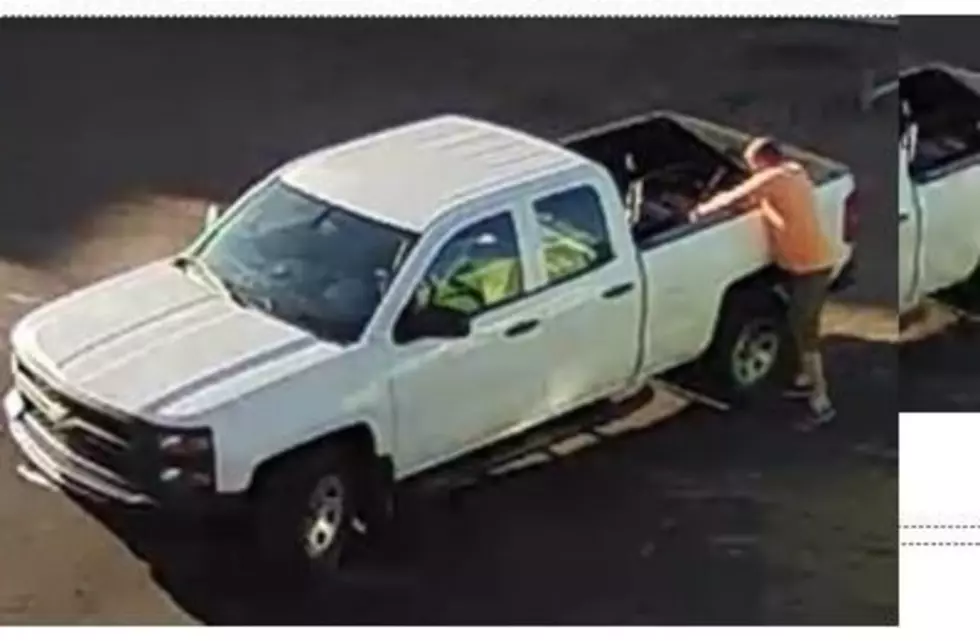 Big Lake Police Looking to Identify an Individual; Theft in Stearns County
photo courtesy of Tri-County Crimestoppers
The Big Lake Police Department would like help to ID the person in the photos above. If you can help ID them please call Big Lake PD at 763-251-2996 or report the information anonymously to Tri-County Crimestoppers.  Alicia Mages from Tri-County Crimestoppers says the Stearns County Sheriff's department is reporting a theft over the weekend on the 20,000 block of Freemont Road in Monson Township.   Items taken include a Honda generator, an AC unit, an ice fishing sled, and a Stihl trimmer.
The St. Cloud Police department is reporting a couple of stolen vehicles and burglaries.  On the 1500 block of 9th avenue south a 2012 black Ford Fusion as stolen...Minnesota license EJB 501.  On the 300 block of 6th avenue south a white Hyundai Sonata was stolen...Minnesota license DEP 237.  Mages says this vehicle has a large dent on the passenger side.  On the 300 block of 3rd avenue south a 2016 white Dodge Caravan was stolen with Minnesota license FZY 619.  On the 2800 block of Division Street West a 2015 silver Ford Escape was stolen with Minnesota license AVM 798.
The burglaries in St. Cloud reported include one on the 800 block of 33rd Street South where a suspect cut through a fence of a business and stole some items.  The other on the 2900 block of County Road 74 where items were taken from a residence.
If you have information on any unsolved crimes in the Stearns, Benton or Sherburne County area please report information by calling Crimestoppers at 1-800-255-1301, online at  tricountycrimestoppers.org and click on submit a tip or use the P3 mobile app and submit your information that way.
If you'd like to listen to my conversation with Alicia Mages it is available below.
5 Things All Minnesota Kids Did with Dandelions