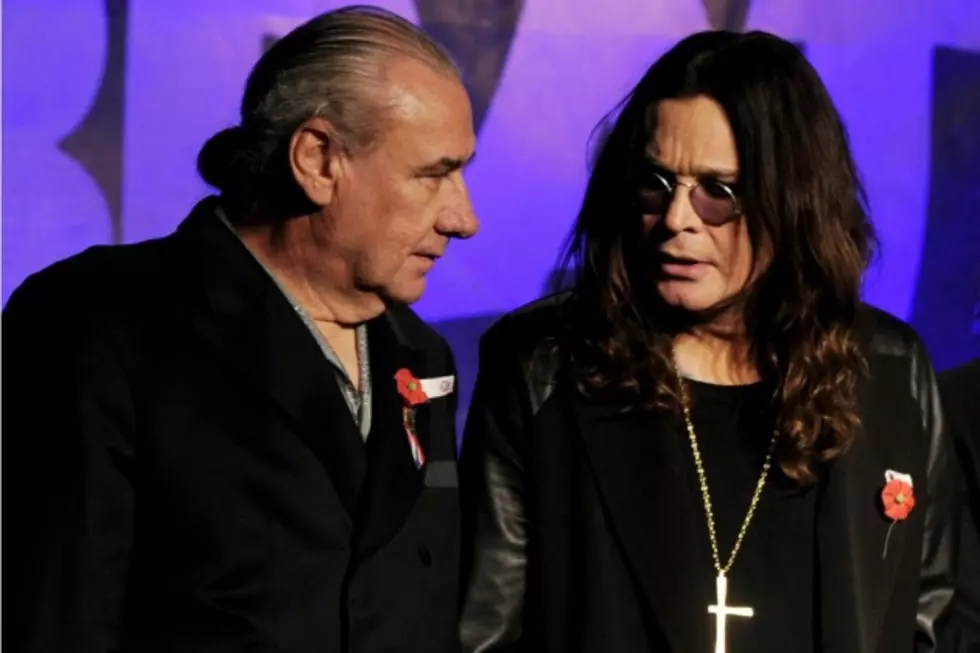 Bill Ward Says He Volunteered to Fire Ozzy Osbourne From Black Sabbath in 1979
Kevin Winter, Getty Images
"I'm like the f---ing janitor in that band. Most of the time I always got the s--- jobs that nobody wanted to do," Ward recalled during a recent interview with the Quietus. "But at the time, I thought maybe I was the best guy to do it. I kind of volunteered to do it. Up went my hand — and it was one of the worst things I've ever done in my life, to be honest with you."
As Ward went on to point out, he didn't offer to handle Osbourne's termination because he wanted to see him go — even though he knew it was a necessary break. "I didn't want him to leave the band, but I could understand the reasons why," he continued. "That was a tragic day. That was the day the band imploded."
It also added another stormy chapter to the long and occasionally turbulent relationship between Osbourne and Ward — a bond that Ward says was cemented the moment he heard Osbourne sing during his Sabbath audition. Admitting he had misgivings about the singer's appearance due to his shaved head, he recalled, "When Oz sang I thought, 'Oh my God.' What attracted me to him wasn't his appearance but his voice. I thought, 'We've really got something here.'"
These days, relations are once again strained between the two, but Ward insists he isn't willing to close the book on their friendship: "Oz was like a brother. He still is today, but I don't talk to him right now. It's not like I don't love him or anything."
Black Sabbath Albums Ranked Worst to Best
You Think You Know Black Sabbath?