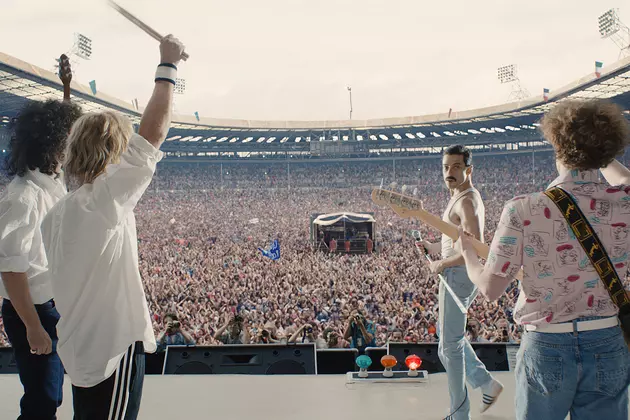 Bohemian Rhapsody Is Highest Grossing Music Bio-Pic Of All Time
Twentieth Century Fox
In my opinion, the 70's and 80's were the golden age of music. There was no short of originality and innovation. It seemed like there was genuine musical talent everywhere. All in the span of a couple of decades we got Eddie Van Halen, Roger Waters, Steve Perry, and Jimmy Page.
Among the all time great rock-n-roll bands is Queen. Brian May is one of the most underrated guitar players of all time. He wrote some of the most icon riffs in rock history. And of course, in terms of vocal prowess, NOBODY will ever match Freddie Mercury. The guy was just a freak of nature.
That's why I'm so happy that the "Bohemian Rhapsody" bio-pic is doing so well. Over the weekend it broke some records at the box office. It has currently raked in 164 million dollars domestically (which broke "Straight Outta Compton's" record of 161 million) and globally the film has grossed 540 million and counting, making it the highest grossing music bio-pic of all time.