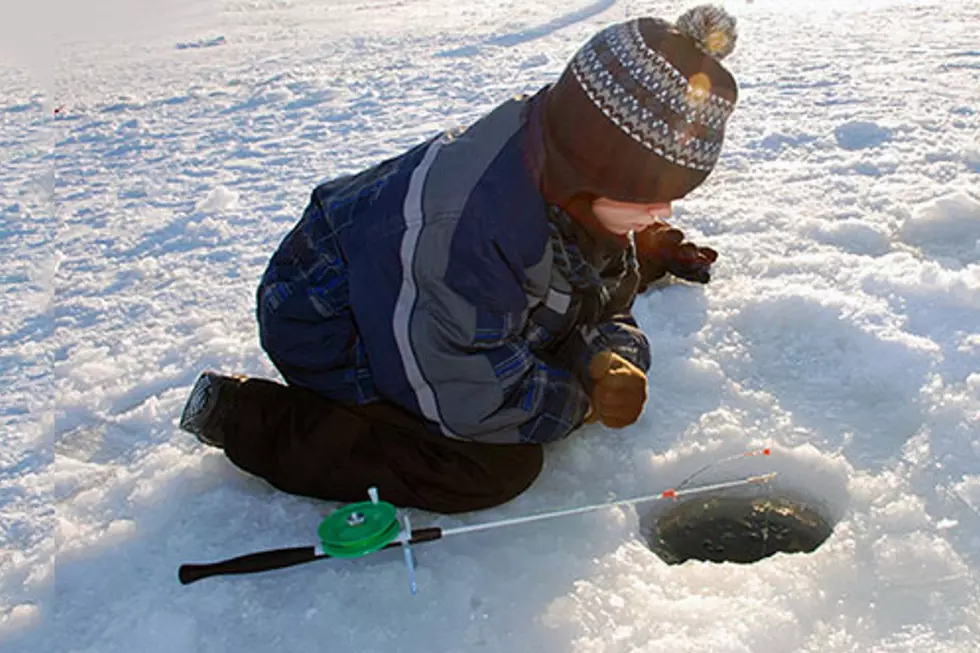 Brainerd Jaycees Hosting America's Ice Fishing Tournament
(Photo: Minnesota DNR)
UNDATED (WJON News) -- The Brainerd Jaycees are giving you another chance to win some prizes while ice fishing this weekend.
Their virtual event called "America's Ice Fishing Tournament" is Saturday from 8:00 a.m. until 3:00 p.m.
Spokesman Tad Johnson says the event was created during the COVID pandemic when they couldn't have their regular Extravaganza tournament.
Two years ago we had to shut down the tournament because the state of Minnesota said you can't have crowds of people together.  So we went virtual that year and we ended up raising over $100,000 for charity.  We got a ton of great feedback where people liked fishing on their own lake.
Johnson says the event is open country-wide and is hosted through the FishDonkey app.
Eligible species for the tournament are walleye, northern pike, crappie, perch, and sunfish.
Contestants are eligible to win one of 50 prizes including $2,500 in cash. The 50 prizes have a total value of over $20,000, which will be scattered throughout the top 350 places.
All the money raised will go to charities in the communities where there are participants.
---
READ RELATED ARTICLES
LOOK: Here are the best lake towns to live in
Many of the included towns jump out at the casual observer as popular summer-rental spots--the Ozarks' Branson, Missouri, or Arizona's Lake Havasu--it might surprise you to dive deeper into some quality-of-life offerings beyond the beach and vacation homes. You'll likely pick up some knowledge from a wide range of Americana: one of the last remaining 1950s-style drive-ins in the Midwest; a Florida town that started as a Civil War veteran retirement area; an island boasting some of the country's top public schools and wealth-earners right in the middle of a lake between Seattle and Bellevue; and even a California town containing much more than Johnny Cash's prison blues.