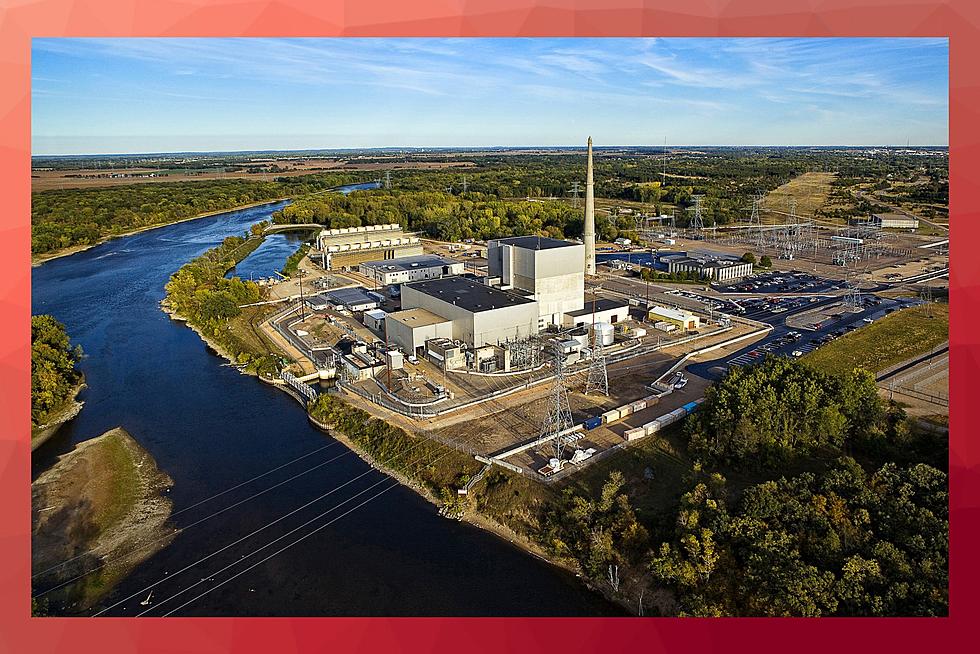 Fish Kill Linked to Monticello Power Plant
Photo: Xcel Energy
MONTICELLO (WJON News) - A fish kill on the Mississippi River is related to the Monticello Power Plant, but not due to a recent Tritium leak.
Xcel Energy has reported more than 250 fish have died near the Monticello Nuclear Power Plant due to the plant shutting down to repair a water leak permanently.
According to officials, the plant has a permit to use river water for cooling, and when that water is released back into the Mississippi River, it creates a warmer environment. When the plant was taken offline last Friday, the river cooled, and fish were affected by the temperature change.
Officials quickly note that the power plant was taken offline in steps to mitigate the effects to wildlife, the final step lowering the water temperature from about 43 degrees to about 30.
Xcel Energy officials are working with the Minnesota Pollution Control Agency and the Minnesota Department of Natural Resources to monitor the effects on fish and other aquatic life.
READ RELATED ARTICLES
Come Visit St. Augusta, Minnesota in Pictures