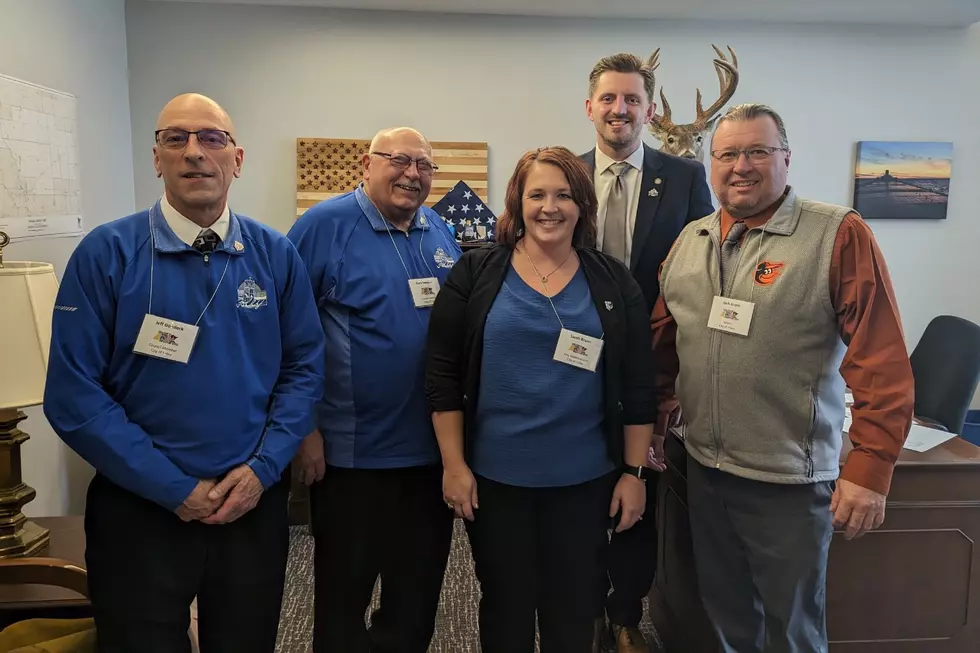 Foley Officials Talk Wastewater in St. Paul
(l to r): Jeff Gondeck, Gary Swanson, Sarah Brunn, Rep. Isaac Schultz, Mayor Brosh. Submitted photo.
FOLEY (WJON News) - A delegation of officials from Foley was in St. Paul Wednesday to build support for the wastewater connection with St. Cloud.
Mayor Jack Brosh says the legislators are mainly supportive of the project. The connection project is roughly 60% complete, and a portion of the funding was tied up in the bonding bill that failed to pass the last legislative session.
Brosh says the project is still on schedule, and a nice construction season could mean an earlier completion than the projected November 2023 date. Once complete, Brosh expects the city's building moratorium can be lifted, and the city can begin work on a number of other projects.
Rockville, Minnesota...in Pictures