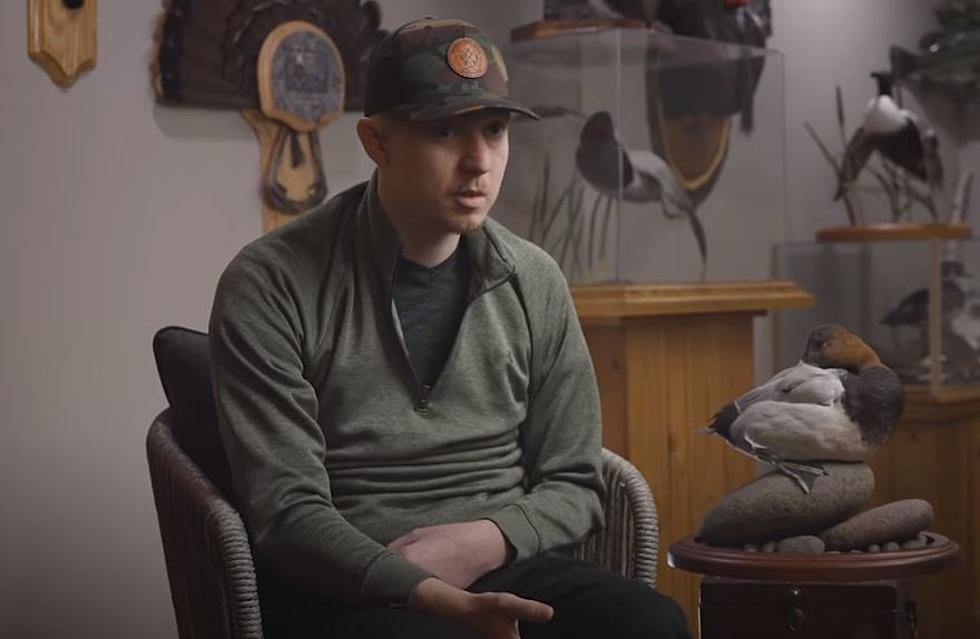 Hometown Hero Outdoors Releases Teaser Of MN Officer Alaskan Hunt Trailer
Image Credit: Hometown Hero Outdoors via Youtube
Goosebumps! I experienced that when I watched the trailer for Arik Matson's Alaskan hunt. Hometown Hero Outdoors took former Waseca officer Arik Matson on the trip of a lifetime to hunt waterfowl in Alaska, and it appears it was a magical experience judging by the emotional trailer.
Officer Matson, who was shot in the head by a fleeing suspect in January 2020 and nearly died, is quite lucky even to be where he is, and he and his family are thankful for every second he has been given.
Arik underwent months and months of surgeries and rehabilitation both here in Minnesota and Nebraska. When Arik was released from therapy in Nebraska he flew home and was greeted by law enforcement from across the state.
Arik has continued his physical therapy and got to the point where he was ready to go off to Alaska and hunt King Eider, a coastal bird that frequents the waters of the Bering Sea off Alaska's coast.
The trailer is the first time we are seeing from the hunt, and it sounded like Arik may have bagged a King Eider, but we will just have to wait and see to find out.
"In a world where the job of a police officer is more dangerous than ever, one man's life is changed forever in the blink of an eye. Officer Arik Matson, a dedicated and fearless member of the force, is shot in the head in the line of duty, leaving him with a long and difficult road to recovery.
But Officer Matson is not one to give up easily. Despite the odds stacked against him, he battles through the pain and struggles of rehabilitation, determined to regain his strength. As he fights to regain his life, Officer Matson sets his sights on a new challenge - a hunt for the elusive King Eider in the treacherous waters of the Bering Sea.
Through stunning footage and emotional interviews, this gripping documentary follows Officer Matson's journey from injury to triumph. From the depths of despair to the heights of adventure, we witness his unbreakable spirit and determination to never give up.
As the release date approaches, audiences around the world will be on the edge of their seats, eager to witness Officer Matson's incredible journey of courage, perseverance, and the ultimate hunt of a lifetime. Don't miss this unforgettable story of a true hero. Coming to your screens in late 2023."
Come Visit St. Augusta, Minnesota in Pictures
LOOK: Here's where people in every state are moving to most
LOOK: What major laws were passed the year you were born?
Data for this list was acquired from trusted online sources and news outlets. Read on to discover what major law was passed the year you were born and learn its name, the vote count (where relevant), and its impact and significance.