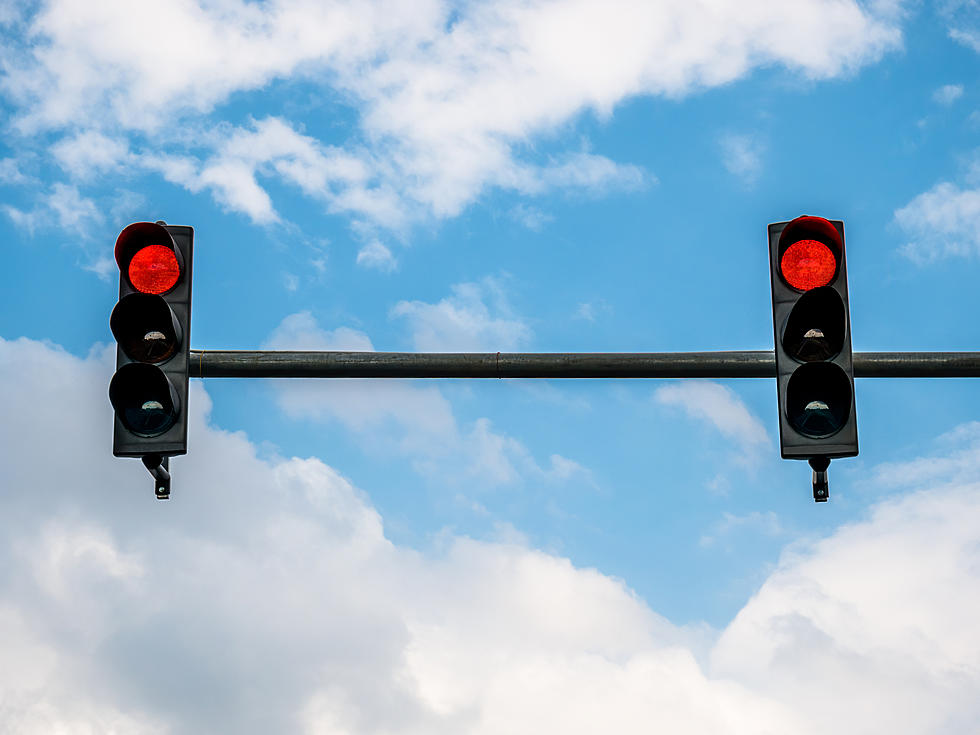 How Long Can you Expect to Wait at a Stop Light in St. Cloud?
Getty Images/iStockphoto
Stop lights never seem to turn green fast enough when you are in a hurry.  How long are you actually waiting?  Blake Redfield is the Traffic Systems Manager for both the City of St. Cloud and Stearns County.  He says the longest you could wait for a light in St. Cloud is 3 minutes unless there is an emergency vehicle situation happening at that intersection.
Redfield indicates St. Cloud has the following types of levels of traffic signal control.  Those types are "pre-timed coordinated", "semi-actuated free" and "fully-actuated free".  Redfield says he is not responsible for changing how the lights are coordinated on Highway 23/Division Street, Highway 15 or Highway 10.  That would be a MN-Dot decision, but he says he monitors these intersections and can offer information to MN-Dot.
High traffic intersections are pre-timed from 6 a.m. until 9 p.m. weekdays and run free from  9 p.m. until 6 a.m.  When an intersection runs free and you are the only one at the intersection Redfield indicates your wait will be minimal before you receive a green light.  He says traffic in St. Cloud is consistent which helps when coordinating timed signals.  Redfield says the lights on Division Street are coordinated which means if traffic is moving you should be able to hit green light after green light.
The length of the timed traffic signals can range from a 90 second cycle length to a 180 second cycle length.  Redfield says the next generation of traffic signals will use "adaptive control".  He says this system that wouldn't require common cycle lengths between traffic signals.  Redfield says the systems monitors all the traffic out there and says this intersection for example could use a little more green to get all the cars through and will need about 120 second cycle length even if the signal down the road is using 130 second cycle length to move that traffic.  He says this will allow the traffic signals to adapt in real time to best accommodate traffic.  Redfield says this type of signal isn't used in St. Cloud now but it is being used in several locations throughout the country.
If you'd like to listen to my conversation with Blake Redfield it is available below.
This $1 Million Home in Sartell Has an Indoor Basketball Court