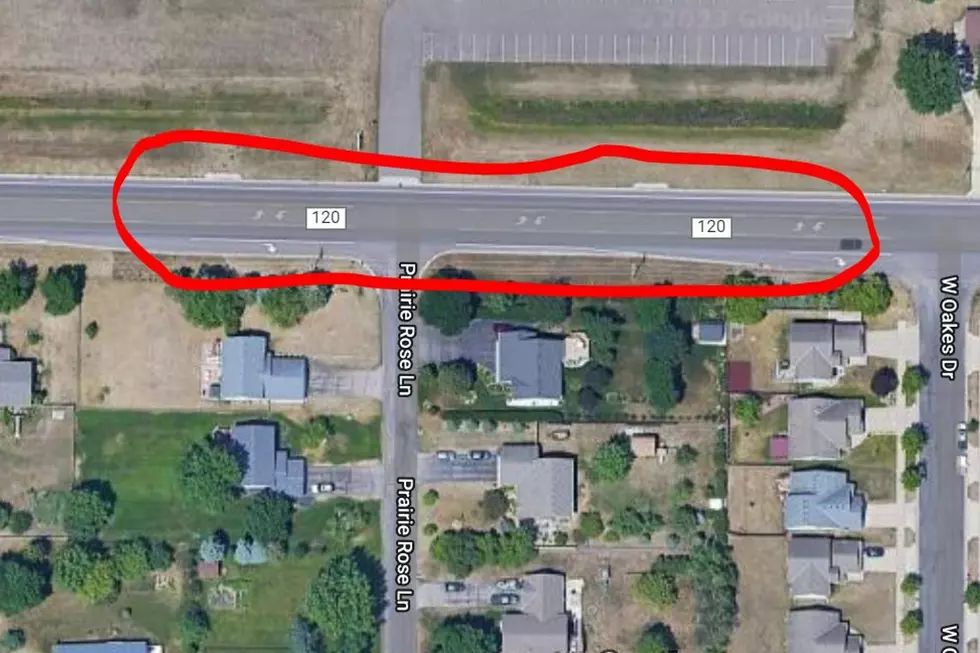 Is Anyone Else Confused By The Inaccurate Markings On Central Minnesota Roads?
GoogleMaps
YOU WANT ME TO TURN WHERE?
Am I the only one who gets a bit confused by the inaccuracies in road markings around the area? Just driving my son to work, I come across a few of these confusing markings, and I think to myself, 'When Tanner gets his license, will he follow these arrows into a field?"  The picture above is a portion of County Road 120 between Kwik Trip store #150 and Love of Christ Lutheran Church, just past the intersection of County Road 120 and Pinecone Road. The arrows lead to NOWHERE on the left.
GET READY TO HIT THE CURB
This example has been on my mind for a couple of years. This is the parking lot in Sauk Rapids that enters or exits near Anytime Fitness in Sauk Rapids.  There are two arrows showing where you should be as you are leaving or entering the parking lot. The problem is, there isn't room for two lanes. The arrow leaving the parking lot takes you right up onto the sidewalk, so unless you are familiar with it, you may just be taking your car up on a curb while making your exit.
WATCH OUT AT WALMART
This one is the biggie. This is one of the entrances to the Walmart SuperCenter in Sartell. As you leave Walmart and approach one of the roundabouts, you'll find two arrows in the center of the lanes, that lead to absolutely nowhere. However; if you were a new driver, or were unsure about roundabouts, I feel like this could leave to people getting on the wrong side of the road and meeting head-on traffic.
I understand that roads change quite often, but shouldn't we be painting over these areas to stop confusion for drivers? It seems to me that if someone had an accident in any of these locations, they could sue the city or state for having inaccurate markings on the road, that led up to their accident. Am I wrong?
Do you have any road marking inaccuracies that you come across on a daily basis? Please send me the location of the inaccuracies, and I'll try to share them with our audience at least to inform people that they can be prepared.
Minnesota's Ten Tallest Buildings
Famous People Who Visited St. Cloud in the 80s
8 Strange or Unique Minnesota City Nicknames