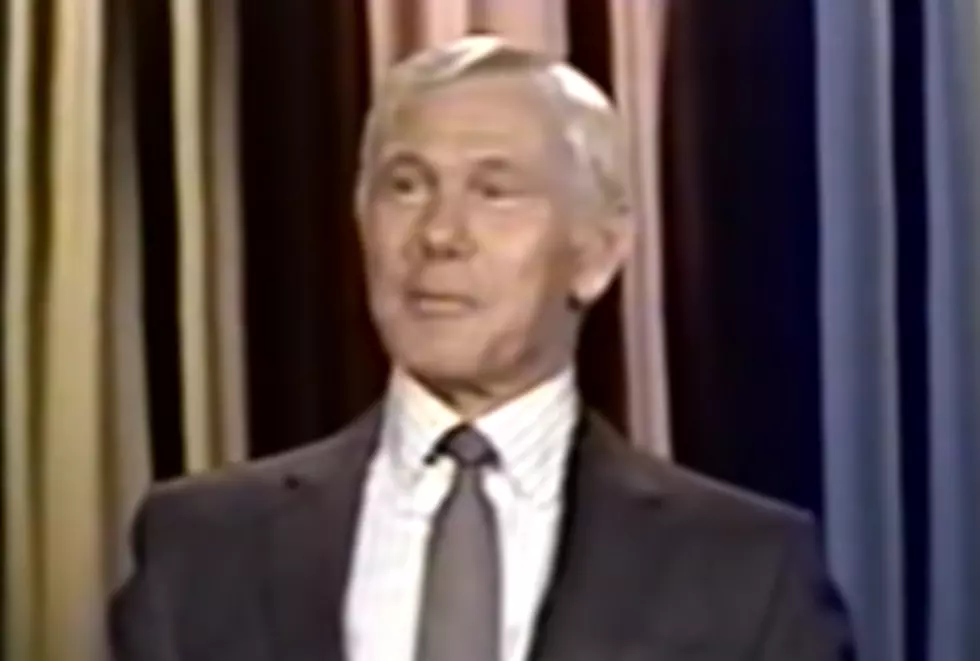 Johnny Carson Did His Last Show 27 Years Ago Today (video)
YouTube
I'm certainly not in the minority when I say that Johnny Carson was the King of Late Night Talk Shows.There were none better before him and none better after he left TV.
Carson had a way of making his guests the star. As a performer, especially a comedian, your star shot way up after appearing on the Tonight Show with Johnny Carson. If Johnny was really impressed, he would call you over to the couch and that was a great honor for any performer. He launched the careers of so many people that later became household names.
I got hooked on his Tonight Show as a young teen. My friends used to give me a bad time because I'd head home every night to catch the show. I'd ride my bike in the Summer down to a local laundromat to get a can of Coke out of the machine and then go right back home to tune in Johnny for 90 minutes of great entertainment.
I think I actually cried a bit watching his last show 27 years ago today. In my book, there will never be anyone like him again. Enjoy this tribute to Johnny shown soon after his passing.
Get the 'Loon Extra' Newsletter
Sign up for our newsletter and get the latest Minnesota & rock news in your inbox a couple times a week. If we're not awesome, drop us like a hot potato.