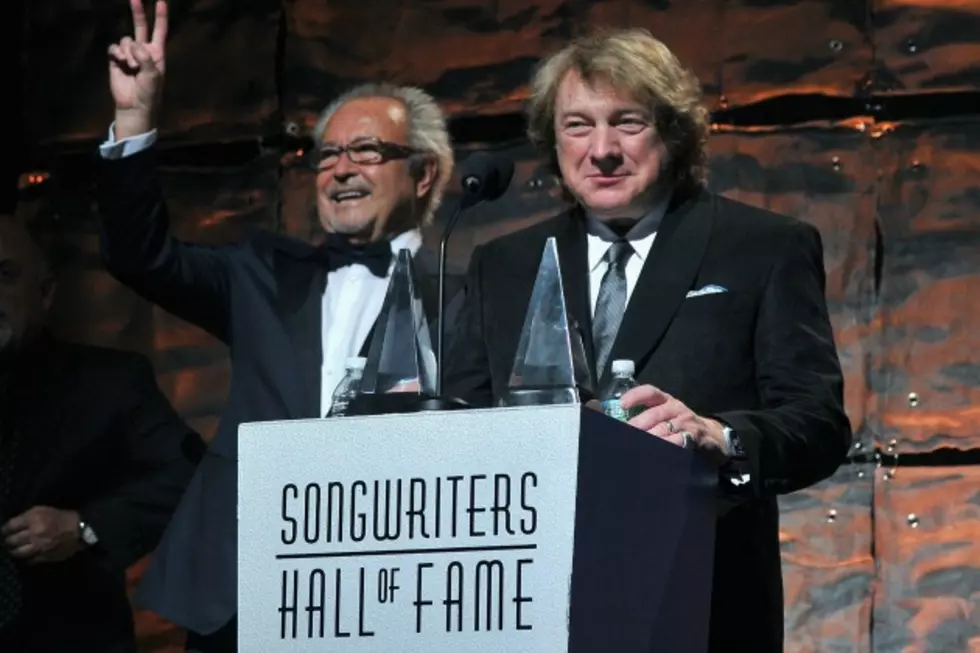 Lou Gramm 'Would Love' to Reunite With Foreigner's Mick Jones
Larry Busacca, Getty Images
Could the reunion Foreigner fans have been hoping for finally come to pass?
Singer Lou Gramm, the voice behind all of the band's biggest hits, left the band on a couple of occasions -- most recently in 2003, when he and bandleader Mick Jones parted ways over disagreements stemming from conflicts between touring commitments and Gramm's rehab schedule from a brain tumor he had removed in 1997. Even though Foreigner have remained active with a new lineup, many fans have never stopped holding out hope for Gramm's return.
Gramm and Jones seemed to find a measure of rapprochement earlier this year, when they performed together for the first time in years as part of their induction into the Songwriters Hall of Fame. And according to remarks Gramm made during a recent interview, it sounds like that night may have opened the door to further collaborations in the future.
"Mick and I have renewed our friendship," Gramm told journalist Lucas H. Gordon (via Bravewords), saying that the Songwriters Hall of Fame ceremony marked "the first time we actually met and talked in almost 10 years ... actually over 10 years." Once they were back onstage together again, added Gramm, "It was a lot of fun. So I think, to me, that's the most important thing -- that a guy that I created with, and spent a good portion of my life performing with, that we do not remain strangers -- the friendship is now renewed again."
Asked if he and Jones might be open to doing more shows together, Gramm responded, "Don't know ... I'm wide open to any plans. I would love to do something with my old bandmate again. I think it would be fun."
By all accounts, Jones seems more than happy with Foreigner's current vocalist, Kelly Hansen, and Gramm has his own solo career to tend to. But perhaps they could take a page from Asia's John Wetton and Geoff Downes, who ended years of estrangement by setting up a side project that existed parallel to the Wetton-less Asia lineup. It sounds like the opportunity is there if Jones wants to take it.