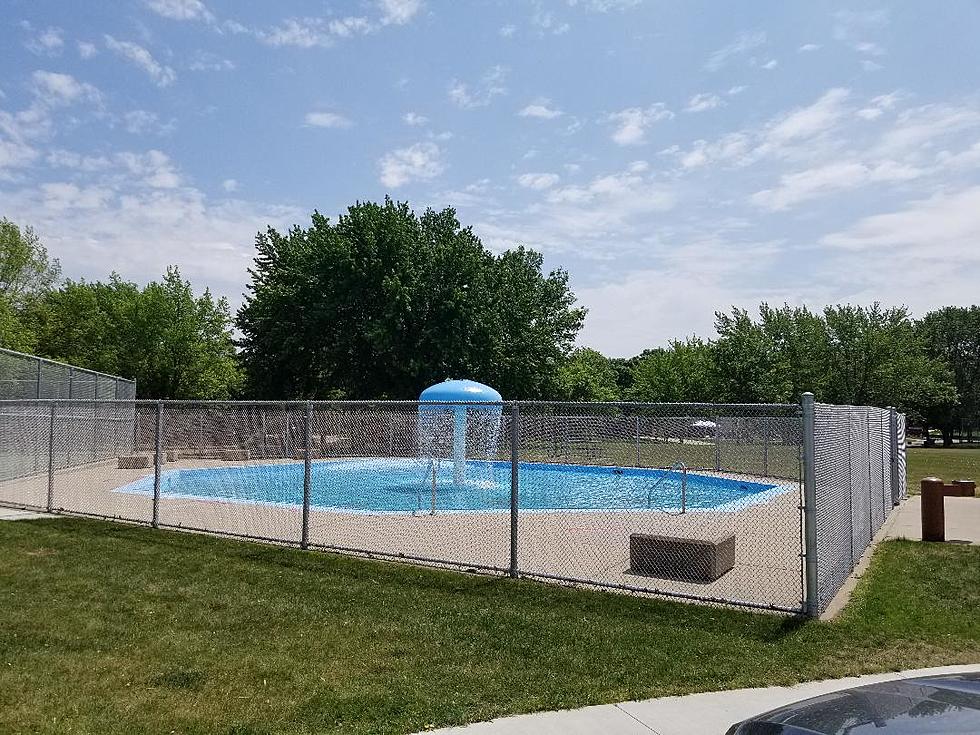 Mayor Kleis Comments on Wading Pools, Road Construction and More
Rotary Park Wading Pool (photo - Jay Caldwell)
St. Cloud Mayor Dave Kleis appeared on WJON's Radio Town Hall meeting with Mayor Kleis Friday.  He says he intends to open all 6 St. Cloud wading pools this summer if they can provide life guards.  Finding people to work this job has been a challenge for the city for the past few years.  Kleis says the priorities on which park will open is based on usage and level of maintenance required.  He says the wading pools at Seberger Park, Rotary Park and Centennial Park have the highest usage and will be the highest priority.   Kleis says they intend and have the budget to open all of the wading pools.  He says the challenge of finding lifeguards is a challenge many locations throughout the state are dealing with. The picture above was taken today (June 2, 2023) at Rotary Park.
St. Cloud Park and Rec Director Scott Zlotnik informed me Friday afternoon that if all goes well they will open the wading pools at Seberger, Rotary and Centennial parks Tuesday June 13th.
The city of St. Cloud is working on numerous road construction projects this summer and continue to fill potholes with the hot mix fill.  Kleis says they are currently ahead of schedule with projects and if that continues they could add additional projects to the 2023 plan.
Mayor Kleis took calls and emails from concerned listeners about road projects, the new construction of the Bremer Bank building downtown, the Beaver Island trail completion, and city community service officers and what they do.
If you'd like to listen to parts 1 and 2 of this week's radio town hall meeting it is available below.
Come Visit Albany, MN With Us in Pictures