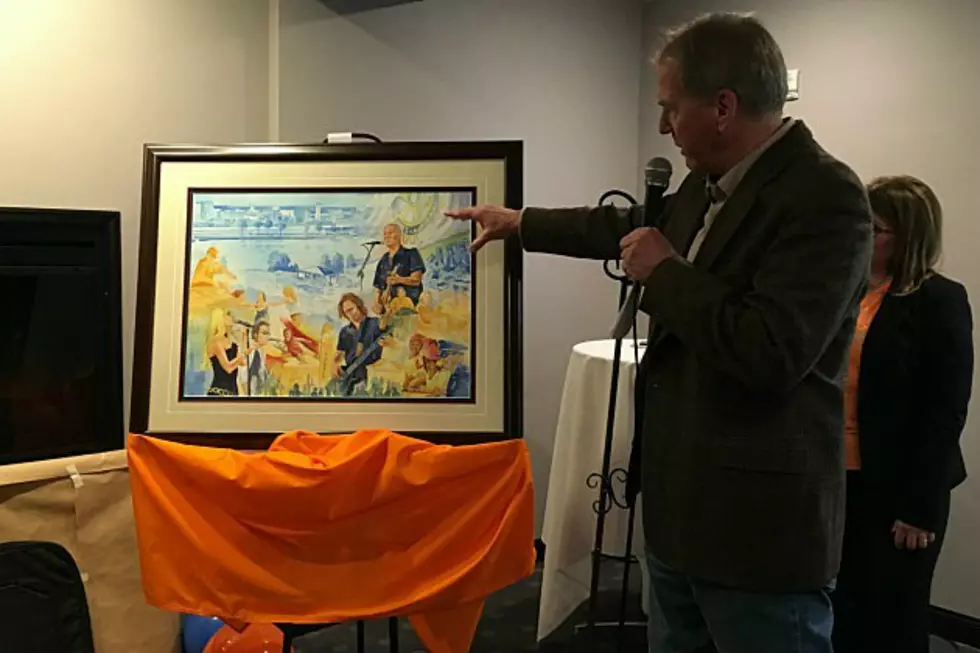 Meet Local Artists And See Their Work At St. Cloud Art Crawl
Local Artist Doug Lien Presents Summertime By George Painting (Photo by: Chrissy Gaetke, WJON)
My dad and younger brother both have the ability to paint, and it makes me rather jealous. I look back at my old man's paintings from when he was probably ten years old or so, and they're pretty astonishing.
My brother paints as well and also makes pottery and vases. His room is a miniature art exhibit. There are sketches, paintings, and sculptures everywhere. It's pretty cool. I'm always on the lookout for cool events for him to check out so he can learn more about his craft.
While browsing online today I stumbled upon the Downtown St. Cloud Art Crawl. On June 8th from 5 pm to 9 pm businesses along and near St. Germain Street will host artists of all disciplines. You can meet the artists and see their work. It should be a cool event for those who are aspiring artists themselves. Not to mention, the entire event is completely free.