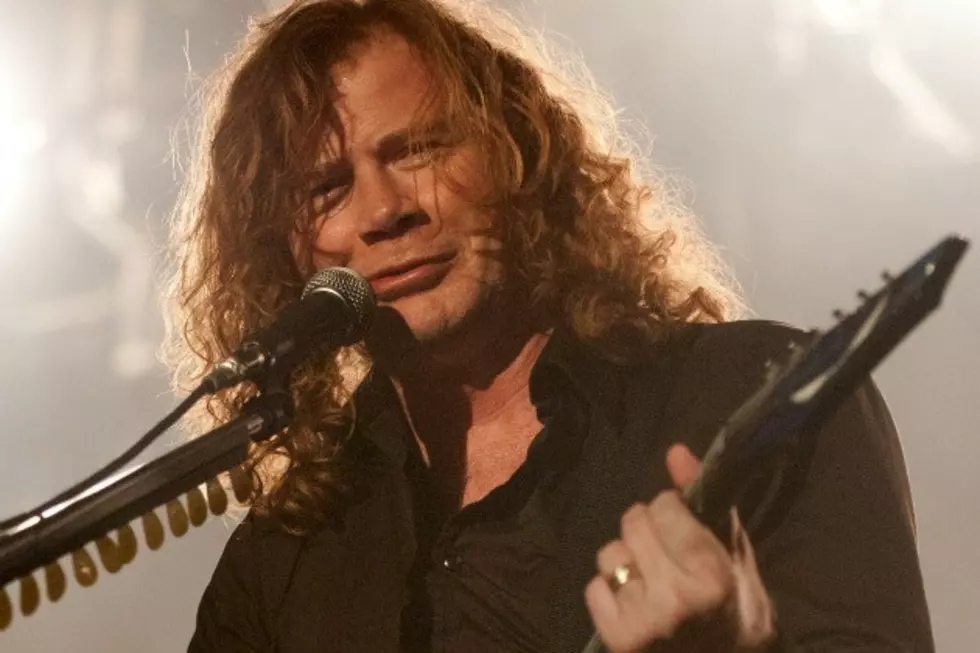 Megadeth Pulls Out of Soundwave Festival, Demands Apology from Promoter
02 Daniel Boczarski, Getty Images
What should have been a fairly straightforward trip to Australia has unraveled into controversy and social media finger-pointing between Megadeth and the promoter of the Soundwave Festival, with the band's Australian fans caught in the middle.
As we previously reported, Megadeth had been scheduled to perform at the Soundwave Festival along with Newsted, the project currently fronted by former Metallica bassist Jason Newsted. Given that Newsted and Megadeth frontman Dave Mustaine share a Metallica past (and they've collaborated before), it seemed like a cool opportunity for another team-up -- at least until Newsted was dropped from the bill, allegedly at Mustaine's behest.
Mustaine quickly denied having anything to do with the lineup change, and he's clearly ticked about being implicated; as Blabbermouth reports, Megadeth has pulled out of the festival. According to Mustaine, "All I asked for was an apology for blaming me for something I didn't do. I am still willing to play, but the promoter would rather not apologize and prefers to say I asked him to lie, which I didn't. Am I the only one that sees how easy it is to fix this?" Mustaine went on to refer to festival promoter A.J. Maddah as "a wise and caring man" and added, "I don't know what has happened to my old friend."
For his part, Maddah seems just as perplexed by everything that's gone on. "Dave, we have been friends for a long time and I love you. Your family is like my own. But the only people being punished here are the fans," he insisted. "We took instructions from your representatives and we acted on those instructions, as we would with any other artist. I realize that you fired your agent and manager and appointed new ones during the process...And that there may have been misunderstandings or miscommunications, but none of those were at our end." Adding that there are "strings of emails supporting" his version events, Maddah argued, "I am not sure where and how you believe you are owed an apology. And if you are, it should be from your own reps!"