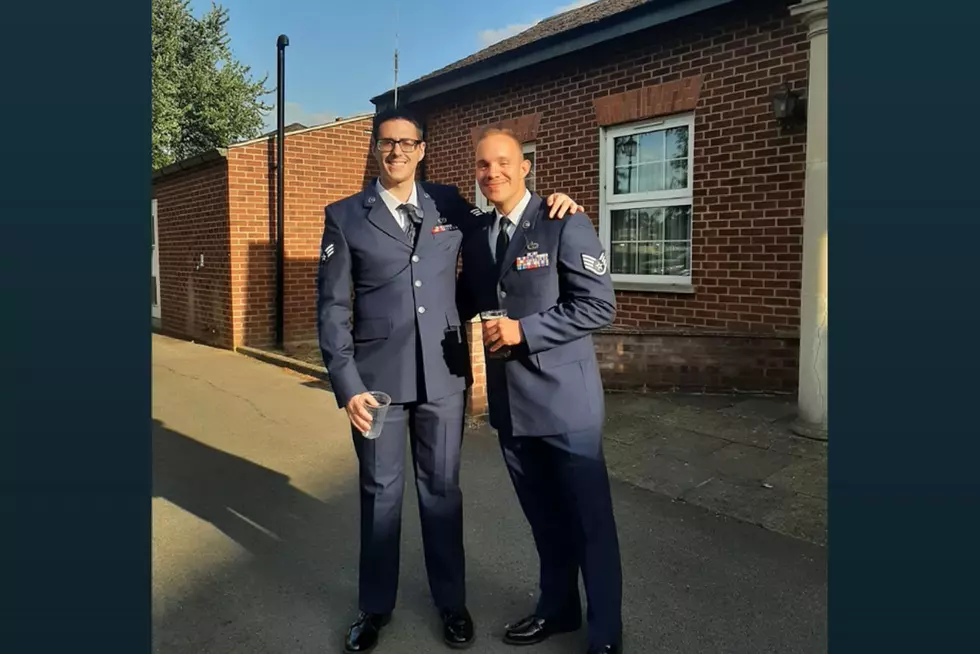 Melrose Man Part of Pre Game Before MN Vikings Game in London
Anthony Barutt (on the left), submitted photo
LONDON -- Our Minnesota Vikings will be taking on the New Orleans Saints this Sunday in London.
Before the kick-off, a Melrose native will be on the field representing our country.
Senior Airman Anthony Barutt is currently stationed at Mildenhall RAF (Royal Air Force) Base.  It's about 1 1/2 hours away from London.
Barutt will be on the field for the pre-game ceremonies and will be among the service men and women who will be unfurling the American flag.
He has been in England for about two years now.  He graduated from Melrose Area High School in 2013 where he played football.
Barutt's mom, Wendy, says Anthony tried to get tickets to the game but couldn't because it was sold out, so when he was told he'd be actually on the field prior to the game he was thrilled.  He says he's also proud to have the honor of representing the United States Air Force.
Barutt is a third-generation Air Force member in his family.
Sunday's game starts at 8:30 a.m. at Tottenham Hotspur Stadium in London.
LOOK: Famous Historic Homes in Every State