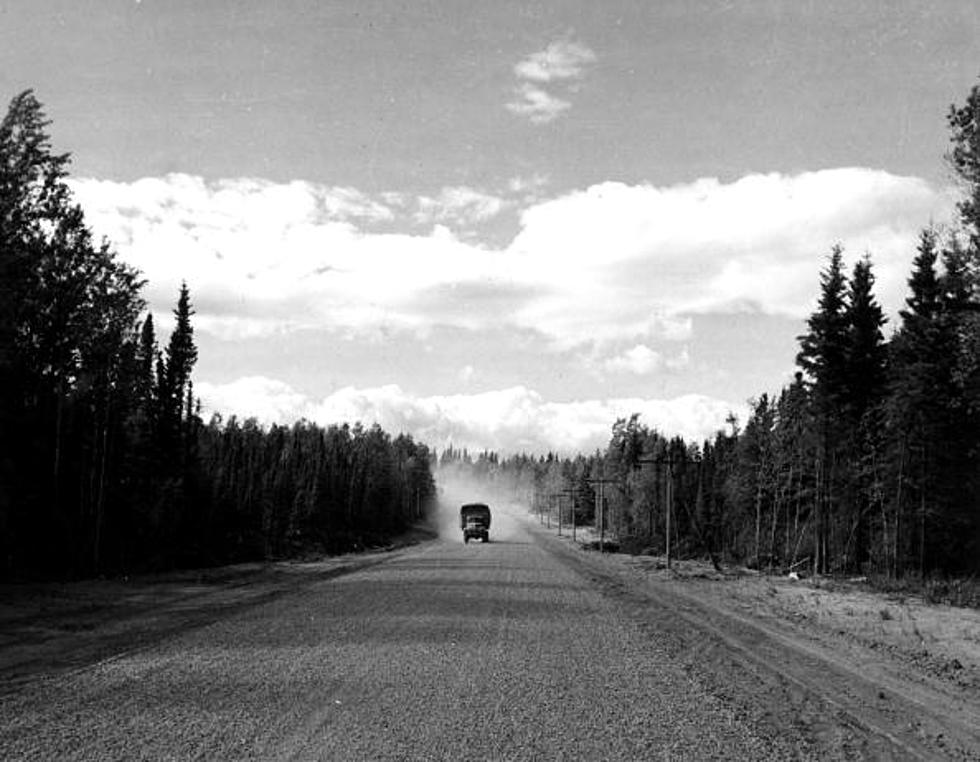 Minnesota Family Told The Road They Live On Doesn't Exist
Getty Images
Okay, this is the kind of story I've heard more than a few times in my life. There is something about moving to a rural area from a big city. It may seem like a good idea but in reality small town people don't always appreciate those "uppity" city folk. It's like an episode of the old TV show "Green Acres"
Renee and Andy Crisman made the move from the Cities to Hillman Township thinking that this would be the place to live and bring up their 3 kids. I'm sure they were counting on a simpler type of living but didn't take into account that some times small town people can be a little less than welcoming.
According to WCCO, the Crisman's were recently informed by the Hillman Township supervisors that the gravel road they lived on did not officially exist.
This raised some immediate questions like would they still be able to get their mail delivered?  Would the school bus be able to pick up their kids?
What could possibly make things worse? The fact that their neighbor Danny Scholl, who doesn't care for the Crisman's much, owns the access to the road the Crismans live on.
"They have a thing that they're way better and smarter than everybody else," Danny Schmoll said. "Supposedly, I could shut that road down now, I have no intention of doing that. Their little girls have to get to the school bus. But if I could close that down for Andy and Renee, I would."
The Crismans moved from Shoreview in 2017 and built a home on the gravel road. They noticed during the first winter there that the township didn't maintain the road the lived on.  They approached the township supervisors to request that the township plow their road and were denied.
The Crismans decided to take on the job of maintaining the road themselves. They were then told by the township that they weren't allowed to do that either.
Hillamn Township did offer an option to the Crismans. Access their property from another road. Only problem with this is they would have to put in a  600 foot driveway through a marshy field. This would cost tend of thousands of dollars, according to Renee Crisman.
My advice to the Crismans would be to move. Life is too short to deal with people like this.
"Pretty much everybody has had enough of them now," said Schmoll. "I don't expect that they'll ever find a friendly face in Hillman Township ever again."
LOOK: Here are the 50 best beach towns in America
Every beach town has its share of pluses and minuses, which got us thinking about what makes a beach town the best one to live in. To find out,
Stacker
consulted
data from WalletHub
, released June 17, 2020, that compares U.S. beach towns. Ratings are based on six categories: affordability, weather, safety, economy, education and health, and quality of life. The cities ranged in population from 10,000 to 150,000, but they had to have at least one local beach listed on TripAdvisor. Read the
full methodology here
. From those rankings, we selected the top 50. Readers who live in California and Florida will be unsurprised to learn that many of towns featured here are in one of those two states.
Keep reading to see if your favorite beach town made the cut.
LOOK: Here are the best lake towns to live in
Many of the included towns jump out at the casual observer as popular summer-rental spots--the Ozarks' Branson, Missouri, or Arizona's Lake Havasu--it might surprise you to dive deeper into some quality-of-life offerings beyond the beach and vacation homes. You'll likely pick up some knowledge from a wide range of Americana: one of the last remaining 1950s-style drive-ins in the Midwest; a Florida town that started as a Civil War veteran retirement area; an island boasting some of the country's top public schools and wealth-earners right in the middle of a lake between Seattle and Bellevue; and even a California town containing much more than Johnny Cash's prison blues.
The 100 Best Places to Live in the Midwest