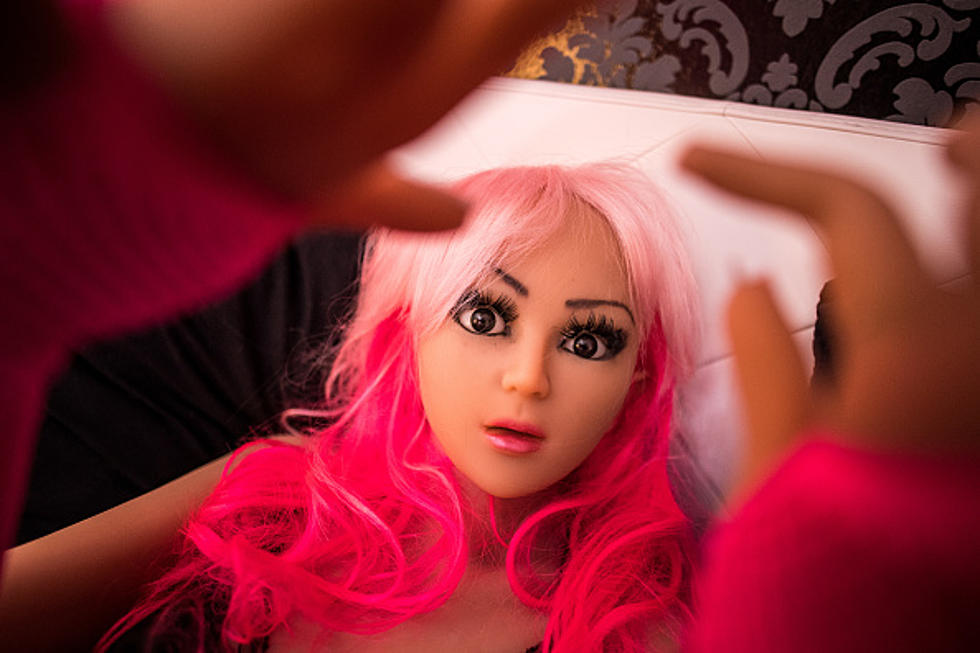 Minnesota Man Stabbed For Messing With Roommate's Sex Doll
Bongarts/Getty Images
Jealousy is an ugly emotion. But really? I can see a guy getting angry with his roommate, if he came home and caught him in a compromising position with, say maybe, his girlfriend, wife, etc.  But stabbing his roommate for touching his sex doll while he was out, is a new one.
According to valleynewslive.com, there is a guy from Moorhead that is facing multiple charges relating to and incident where he allegedly slashed his roommate for touching his sex doll while he was not home.
Mathew Gilbert is facing 2 charges of felony 2nd degree assault along with a misdemeanor charge of 5th degree assault.
Police were called for a report of a knife assault. The victim told the officers that his roommate had cut him with a knife and had cuts on his hands and face and was reportedly bleeding badly.
According to the police report, the victim admitted entering the assailants room and at some point put a blanket over his roommate's sex doll,.  Maybe, she was cold. When the Gilbert returned he noticed the blanket covering his "girlfriend" and confronted his roommate.
The men argued and the roommate stepped out to have a smoke. When he attempted to re-enter the apartment, the door was locked. Once getting in, he was attacked with a knife.
Gilbert is looking at a possible 17 years in prison if convicted on all charges. Gee, I'm betting by that time all the air will have leaked out of his "girl".
LOOK: Here are the pets banned in each state
Because the regulation of exotic animals is left to states, some organizations, including The Humane Society of the United States, advocate for federal, standardized legislation that would ban owning large cats, bears, primates, and large poisonous snakes as pets.
Read on to see which pets are banned in your home state, as well as across the nation.
10 Hilariously Bad Google Reviews of Minnesota Landmarks
12 Items You Didn't Know Were Invented In MN (And A Few You Did)