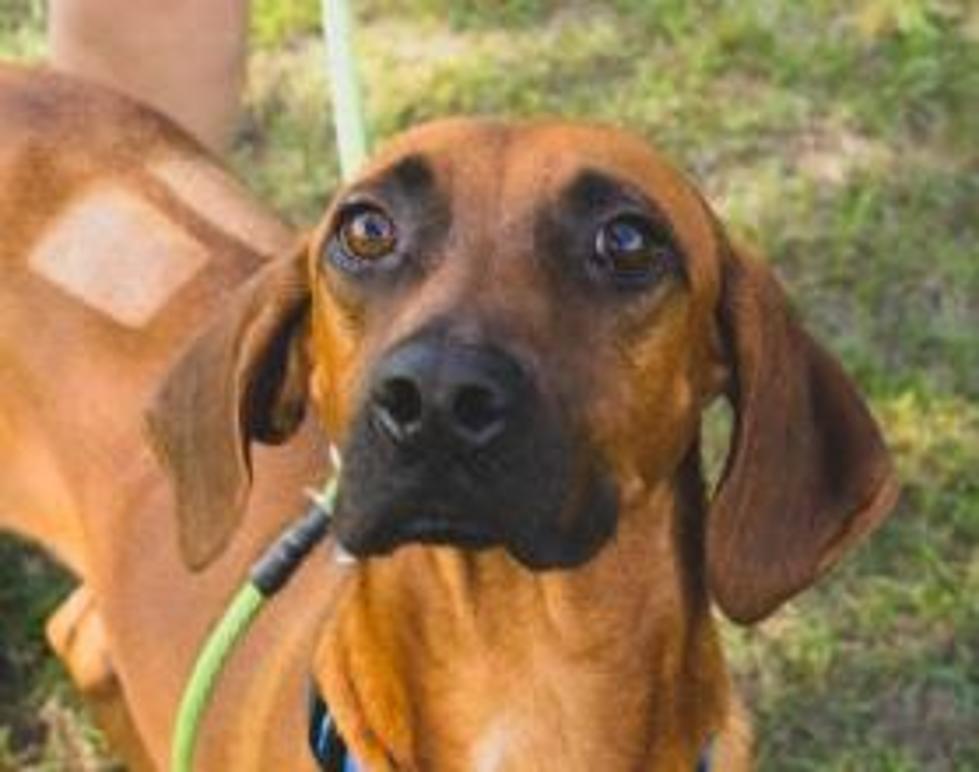 Ole Red Ain't Nothin' But A Hound Dog And Needs A Home
TCHS
This morning we talked to Kate from the Tri County Humane Society about this week's adoptable pet, Ole Red.  Don't let his name fool you, Ole Red is only 5 years old and really wants a home and family to call his own. Quite a handsome hound dog, don't you think?
Say hello to Ole Red! Came to TCHS as a transfer from another facility, so not much is known of his history. Has done well with other dogs in the past. Unknown if he has met kids or cats.
Slow and proper introductions should be done when introducing new people or pets. Unknown how he would do with housetraining- a consistent schedule would likely help to limit accidents in the home. Should be fed a high quality kibble with meat listed as the first ingredient to ensure long term health.
Interactive toys are recommended to keep him entertained in the new home. Check out the TCHS Re-Tail Shoppe for some awesome supplies! He should have consistent exercise in the new home to keep him in good shape.
Friendly with shelter staff! He has recently undergone treatment for heartworm disease. Due to his history with heartworm, he will need restricted exercise and a follow up visit with his new veterinarian after adoption.
Ole Red cannot wait to meet you! Donations and adoption fees help cover the cost of spay/neuter surgeries, micro-chipping, vaccinating, de-worming, any medical procedures and general care.
DEPOSITS MAY BE PLACED ON ADOPTABLE ANIMALS by calling 320-252-0896
Visit Animals
Monday - Thursday:  12 - 6:00pm
Friday:  12 - 8:00pm
Saturday:  11am - 5:00pm
Sunday:  12 - 5:00pm
Shelter Store Opens Earlier
Now in their new location on the same property!
735 8th Street NE
St. Cloud, MN 56304
LOOK: The least obedient dog breeds
KEEP LOOKING: See What 50 of America's Most 'Pupular' Dog Breeds Look Like as Puppies
LOOK: 30 fascinating facts about sleep in the animal kingdom