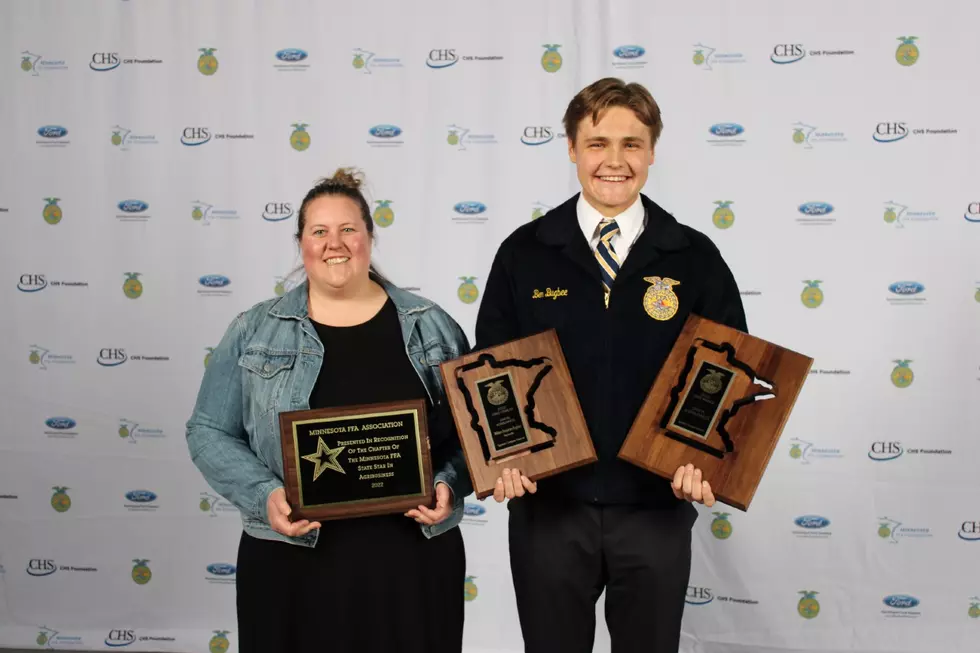 Paynesville Student is FFA Star in AgriBusiness
Photo by Sherry Newell-Optiz, Minnesota FFA
PAYNESVILLE -- A Paynesville student is Minnesota's Star in Agribusiness.
William Bugbee was named the Minnesota Star in Agribusiness Monday night at the state FFA Convention.
A Junior at Paynesville High School, Bugbee started a pontoon rental business at the Bug-Bee Hive Resort on Lake Koronis. His project was one of four finalists for the Minnesota FFA Star in AgriBusiness award.
Other winners include:
Star Farmer: Taylor Lacek, Russell-Tyler-Ruthton FFA
Star in Agricultural Production Placement: Kyle Hagen, Glencoe-Silver Lake FFA
Star in Agriculture, Food and Natural Resource Sciences: Colton Converse, Staples-Motley FFA
The 93rd annual Minnesota FFA State Convention wraps up Tuesday at 3M Arena at Mariucci on the campus of the University of Minnesota.
10 Things All Minnesotans Can Relate to