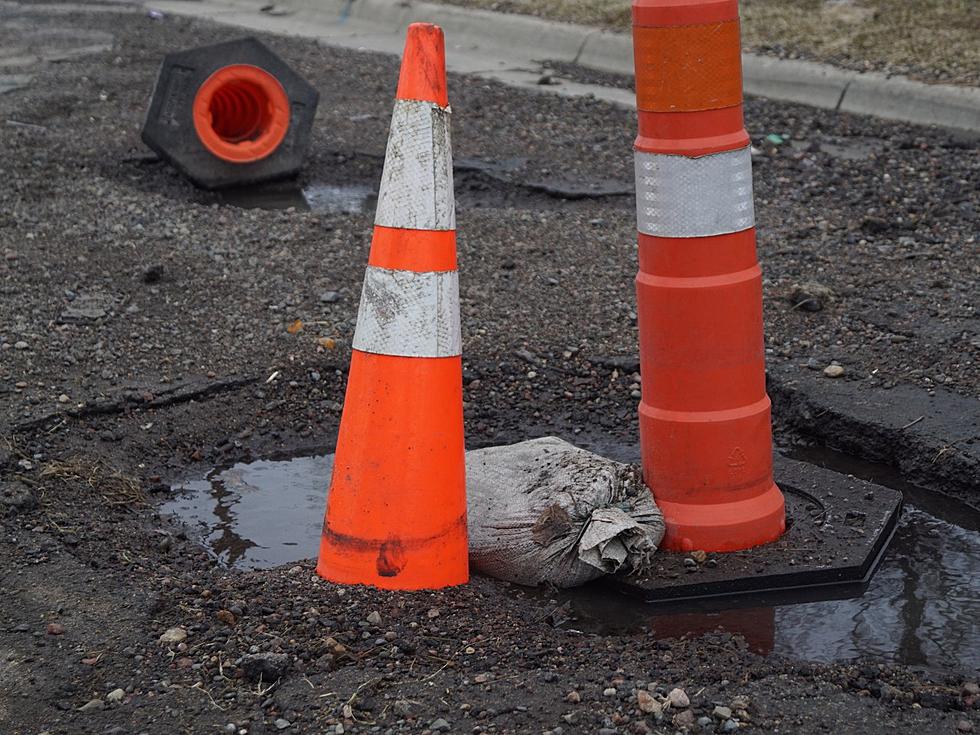 Pothole Pandemic Keeping Vehicle Repair Shops Busy
(Photo: Lee Voss)
ST. CLOUD (WJON News) -- The pothole pandemic continues to hit hard on our roads, vehicles and wallets.
Jerel Saxon is with St. Cloud Quick Lube & Detail Center. He says they've been seeing a steady stream of vehicles coming into the shop for damage cause by hitting one of the many potholes around town.
I've seen everything from popped tires, bent wheels, cracked wheels, bad ball joints, tie rods and control arms, pretty much anything attached to that wheel hub can break. That's a lot of violent force when you hit a pothole and your vehicle isn't meant to take force like that.
Saxon says if not repaired a bent tie rod will cause damage to your tire, creating even more financial burdens. He adds they are also receiving a high volume of vehicle in need of alignments.
St. Cloud Public Works says they have crews out repairing potholes as fast as they can.
If you see a pothole in the city of St. Cloud, you can call the pothole hotline at (320) 650-2900 and leave a detailed location where crews should go.
---
READ RELATED ARTICLES
LOOK: Explore the iconic buildings from every state
From colonial homesteads to mansions by the ocean, iconic buildings define every state in the country. Stacker compiled this list of notable examples from historic and government reports and news articles.