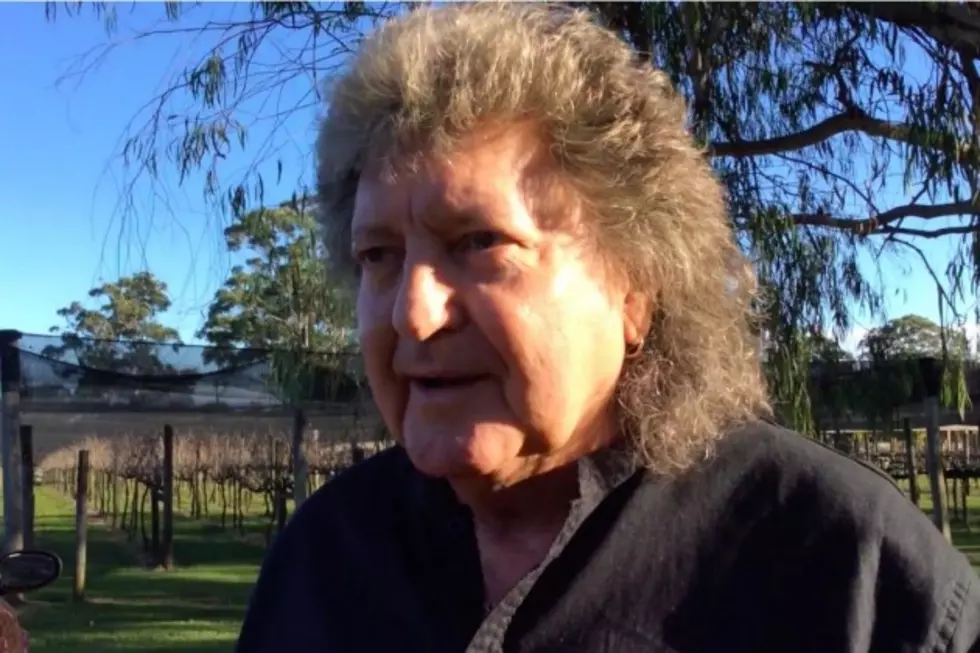 Bob Daisley Says Randy Rhoads Was 'Disrespected' During Ozzy Honors at Recent Awards Show
YouTube
Bob Daisley's struggle to ensure proper credit for himself and his fellow former Ozzy Osbourne band members continues.
The bassist and lyricist, who contributed heavily to a number of Osbourne's solo records, has gone public with his anger over the way he and his fellow former band members -- including legendary Osbourne guitarist Randy Rhoads -- were ignored when Ozzy collected the Classic Album award for his debut solo LP 'Blizzard of Ozz' at this year's Classic Rock Roll of Honor Awards.
"After the ceremony, Randy Rhoads' brother and sister, Kelle and Kathy, were taken aside and secretly handed a paper bag containing an award for Randy, for his contribution to the album," Daisley wrote in a Facebook post. "I find this insulting and disrespectful to the Rhoads family and, in particular, to Randy. I'd like to know why Randy's award wasn't presented 'publicly' to the Rhoads family members, and why drummer Lee Kerslake and I weren't even mentioned.
"That album was not a 'solo' Ozzy Osbourne record, as many have been wrongly led to believe. It was a work of art made by four people -- the band called the Blizzard of Ozz. I co-wrote the music with Randy, I wrote more than 90 percent of the lyrics and the four band members played on and co-produced the album together. So why did Classic Rock choose to acknowledge only one member of the band?"
Classic Rock Magazine, hosts of the event, responded to Daisley in the comments of his post, explaining that "We have given out our Classic Album award many times in the past and we often present to one member from the lineup involved in its creation ... that in no way is marginalizing the contribution made by the other band members. Unfortunately, it's simply logistics."
The magazine also explained the Rhoads situation, continuing, "The Rhoads family attended the event as guests of Ozzy and he honoured Randy in his acceptance speech, saying 'I've had a great life and some disasters. The biggest was when Randy died. I owe my career to him.' Ordinarily, we only present one statue for the Award (to the person collecting on the album's behalf), but this year we thought it was appropriate to have one made for Randy's family as they were in the room. It was given to them later in the evening -- no paper bag, I'm sure! And we photographed them with it for the current issue."
As Osbourne fans no doubt recall, this isn't the first time Daisley's had to raise a red flag regarding his contributions to the Osbourne catalog. In 2002, incensed over an ongoing dispute regarding royalties and songwriting credits, Sharon Osbourne had their performances digitally replaced on remastered versions of 'Blizzard' and its follow-up, 'Diary of a Madman' -- an egregious slight corrected on subsequent reissues.
You Think You Know Ozzy Osbourne?
Randy Rhoads' and Other Rockers' Yearbook Photos