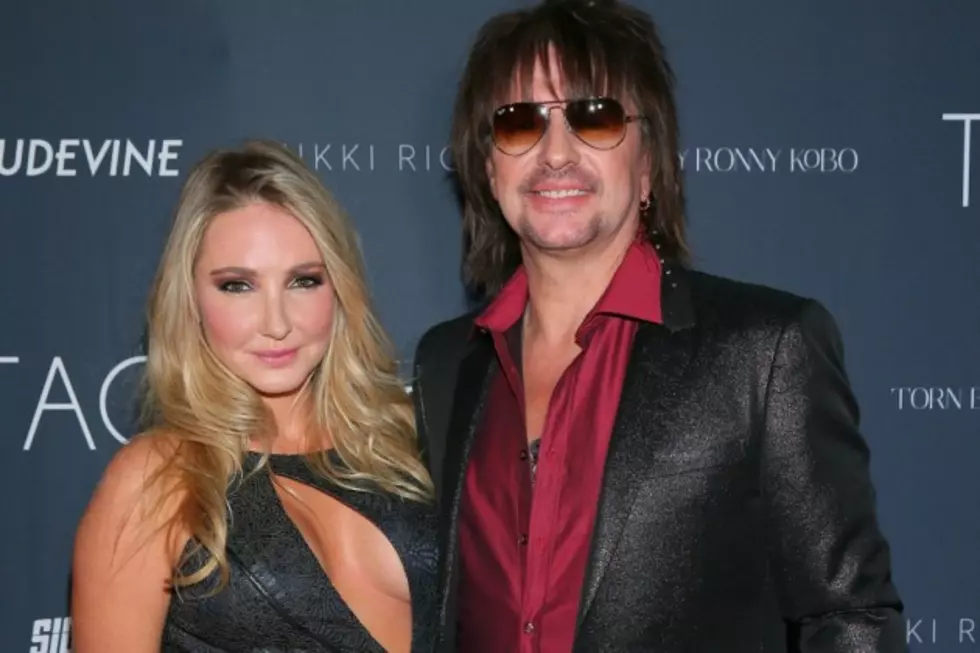 Police Investigating Claims Richie Sambora Threatened to Kill His Ex-Girlfriend
Mark Davis, Getty Images
Just as he seemed to be getting past his nasty split with Bon Jovi, Richie Sambora has to contend with the aftermath of what could be an even uglier breakup.
The New York Daily News reports that Los Angeles police are investigating claims that Sambora, during a heated phone argument he had with ex-girlfriend Nikki Lund last month, threatened to kill her and "dig a hole in the desert and bury" her.
"I am confirming we are investigating such an incident," an LAPD sergeant told the Daily News, adding that they were responding to a call from a woman who appears to be Lund. "She stated that Mr. Sambora made some threats against her," he added. "Deputies tried to contact Mr. Sambora, but he was not at his residence. A report was taken, and now Malibu Lost Hills detectives are investigating."
Sambora hasn't issued any official response at this point — and Lund declined to comment when reached by the Daily News — but the U.K.'s Mirror tabloid says his reps gave them a denial. According to the Mirror's sources, the bad blood erupted between Sambora and Lund as the two were attempting to separate their shared business interests, which include the "lifestyle brand" Nikki Rich.
"They are in the midst of unraveling their fashion business Nikki Rich," says the source. "The threat happened in the midst of Nikki launching her solo line. Richie apparently went mad on the phone at her and threatened to kill her."
As the report notes, Sambora and Lund's eight-year relationship ended during the months after his Bon Jovi split, and he's currently dating (and recording with) the guitarist Orianthi — whose jealousy has been blamed for the wedge between Sambora and Lund, who were reportedly planning on opening a boutique together as recently as last month.
The Top 100 Rock Albums of the '80s
You Think You Know Bon Jovi?