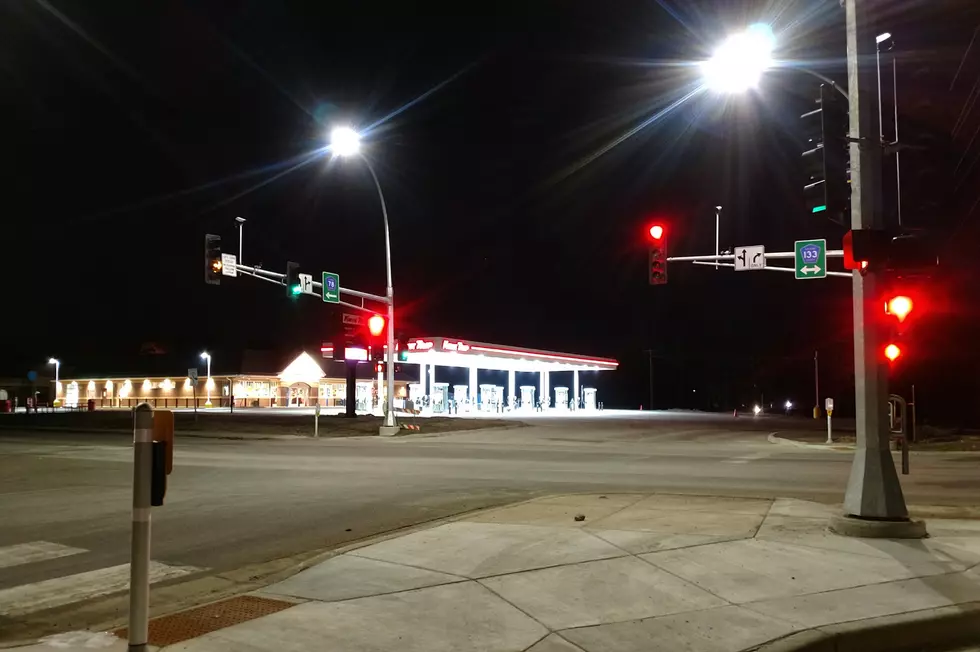 Sartell Kwik Trip Stoplight: Has Traffic Improved Now?
Sartell Kwik Trip Stop Lights
As the new Kwik Trip lights up the intersection of County Road 133 and County Road 78 in Sartell, there's also a controversial stop light that was a topic of concern for citizens a couple months ago.
The new Kwik Trip location is set to open February 1st, 2018 (tomorrow) and the only traffic at the convenience store has been construction crews at this point.
The concern many people of Sartell had with the store location, and the new stop light,  was the already busy intersection getting backed up during heavier traffic times and causing a traffic issue that will back up past the Mississippi River bridge to Benton Drive. The Benton Drive intersection doesn't have a stop light, just a 4-way stop, and it can be a mess during rush hours to get through there.
The initial story we posted when the lights first were installed, in early November of 2017, talked about the concern of traffic issues caused by the new stop light. Now that it's been a few months since the traffic light became operational, it hasn't been as bad as many thought it would be.
We've had comments from some semi-drivers, who said the stop light has helped them because they don't have to come to a stop when there's little traffic and the light is green, something that was an annoyance before with two 4-way stops on either side of the river bridge.
It'll be interesting to see if this is still the case after the Kwik Trip opens tomorrow and more traffic is coming into, and going out of the store.
There's still a topic of getting a stop light for the 1st Street and Benton Drive intersection. Once that happens, the backups on either side of 1st Street will be a thing of the past. That intersection is part of a county road in Benton County, and not even located in the city limits of Sartell, so the city has their hands tied with any decision to put a stop light in. Discussions have suggested at some point putting a roundabout in to free up traffic.
We'll have to give it some time to tell how good or bad the Kwik Trip intersection is. It'll be a crazy mess for at least a month with busier than normal visitors to the new store.