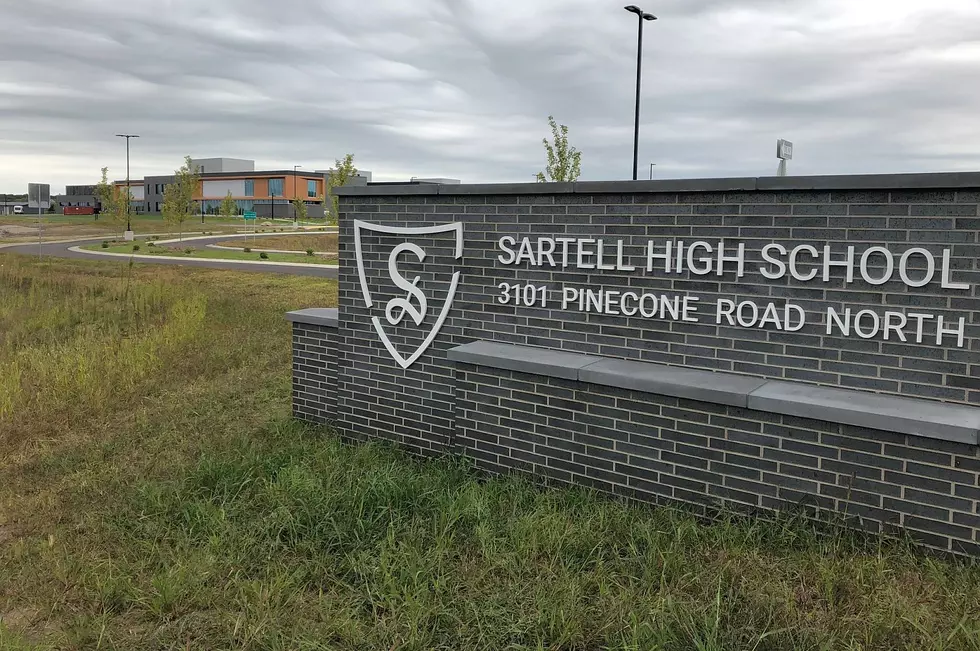 Sartell School District Take Next Step in Superintendent Search
Sartell High School, photo by WJON.com's Jim Maurice
SARTELL (WJON News) -- The Sartell-St. Stephen school district are moving forward with their interim superintendent search.
During Wednesday's work session, the board is recommending the hire of Thomas Lee to fill the position for next school year.
A formal hire and contract offer is expected to take place their next school board meeting on May 15th.
Lee has worked in education for over 40-years and was recently the superintendent of Waseca for seven years, before retiring in 2020.
Following the pandemic, Lee says he got an urge to get back in the workforce and has spent the last few years serving in a variety of principal positions.
The school board plans to conduct a formal search for the district's next superintendent sometime this fall, with hopes of that candidate hired in time to start the 2024-25 school year.
Current superintendent Jeff Ridlehoover will be leaving the district at the end of June to become the superintendent of Rockford Area Schools.
---
READ RELATED ARTICLES
---
Come Visit Bowlus, MN With Us in Pictures