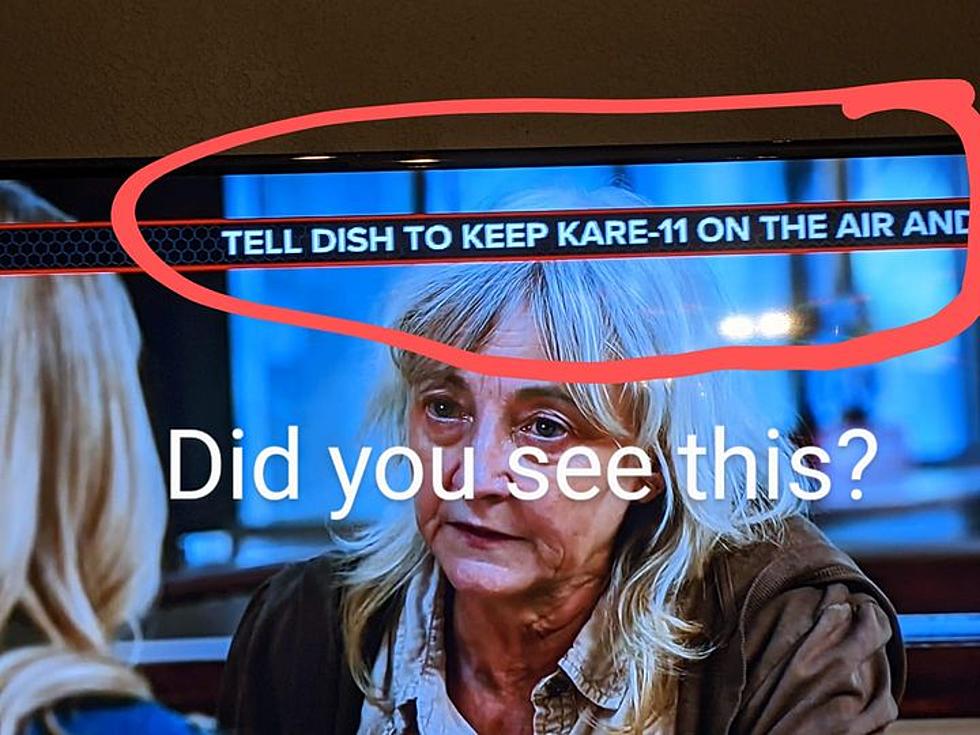 Satellite Dispute with KARE 11- When Will it End?
PHOTO: Laura Bradshaw
Do you have DISH Network Satellite service?  If you do, you have probably noticed that your service for any of the KARE 11 (NBC) programming hasn't been available for the last couple of days.
KARE 11 did put out a statement saying that DISH hasn't agreed to any of the terms of a "fair" contract. Even though most other providers have made a deal.  Those other providers include DIRECTV, Comcast and Spectrum.  So if you were thinking about making a switch, now might be the time to do so.
The most common question is this: "when will it end"?
That one is a tough bird to answer.  If you look online to find that answer you will come up with this explanation:
Will KARE ever be back on the DISH system?
A: We hope so. It is really up to DISH to decide. We are committed to reaching a fair deal. If DISH is willing to make the same commitment, then we are confident that we can get an agreement that restores our station to the DISH lineup.
Of course there is also the blame game.  DISH is saying that KARE is demanding big fees, and KARE said that it's a fair contract that the other providers have agreed to.  If you remember last year or possibly the year before (the pandemic through off all timelines) DIRECTV had an issue and pulled KARE off the air.  But this wasn't an issue with KARE.  It was an issue with parent company, TEGNA.  This time it looks as though the issue may be with the local station.
They say if you'd like to have the station back with no interruptions, your choices are to switch providers or watch online.  That is available and free.  I believe you just need to subscribe.
RANKED: Here are the most popular national parks
To determine the most popular national parks in the United States, 
Stacker
 compiled data from the 
National Park Service
 on the number of recreational visits each site had in 2020. Keep reading to discover the 50 most popular national parks in the United States, in reverse order from #50 to #1. And be sure to check with individuals parks before you visit to find out about ongoing, pandemic-related safety precautions at 
www.nps.gov/coronavirus
.
READ ON: See the States Where People Live the Longest
Read on to learn the average life expectancy in each state.
LOOK: Here is the richest town in each state
Just saying the names of these towns immediately conjures up images of grand mansions, luxury cars, and ritzy restaurants. Read on to see which town in your home state took the title of the richest location and which place had the highest median income in the country. Who knows—your hometown might even be on this list.