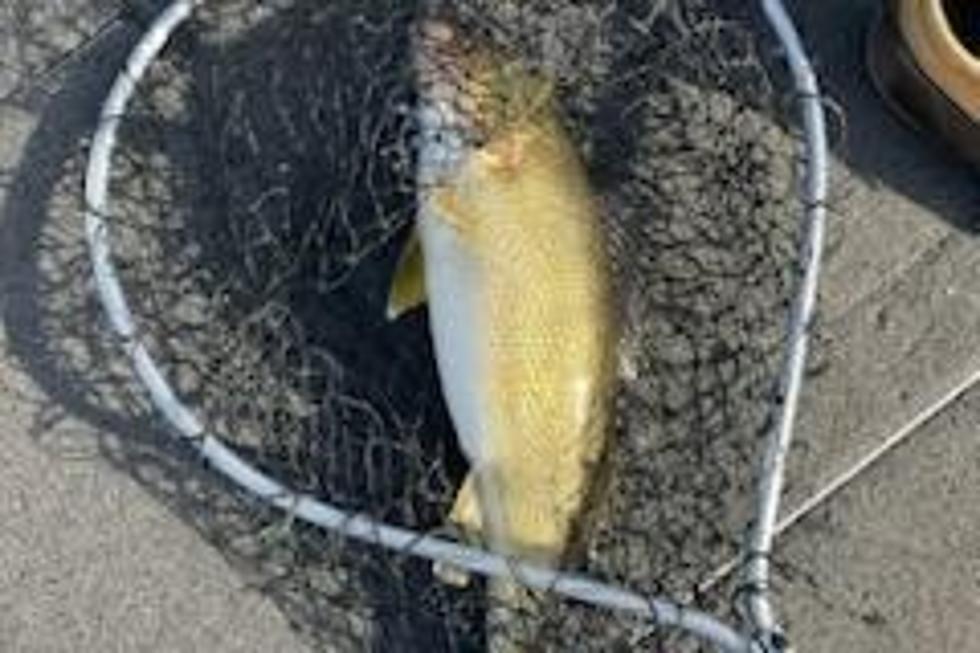 Schmitt: How to Find Walleye On the Opener
photo courtesy of Glen Schmitt
The Minnesota Walleye Fishing Opener is Saturday and many anglers will be in pursuit of a walleye.  Glen Schmitt from Outdoor News says with water temperatures in Central Minnesota in the upper 50s to low 60s swallow water is the right location to look for walleye.  Schmitt explains the spawn recently happened and walleye are still hanging around in the shallows.  Other locations to find them locally include areas with a current, mouth of a river, inlets or outlets in approximately 8 to 10 feet of water.  Presentation should include pitching a jig and a minnow, Lindy rig and minnow, and/or crankbaits.
Schmitt says if you are fishing a clear lake the best time of day to fish would be early in the day and near sunset.  He says walleye like to feed early and late in the day and after dark.  Schmitt says this trend isn't always the case this time of year which means anglers should have consistent walleye fishing throughout the day at least through the first part of June.
Many people will be taking kids fishing this weekend.  Schmitt says based on his experience the best way to approach kids enjoying their experience is just get them to catch fish.  He says pan fishing is more likely to get larger amounts of fish and having success in what they are doing is a good way to go.  Schmitt says bobber fishing and fishing for shorter periods of time often work. Schmitt says 5 to 6 hours is too long for young person to fish at a time.  He suggests bringing some snacks and let them do a lot of what they want to.
If you'd like to listen to my conversation with Glen Schmitt of Outdoor News it is available below.
Come Visit Fairhaven, Minnesota in Pictures