You always save with The Value Connection and hundreds of values every single day. Here are some more extra-special limited-time savings, available at our website, over the counter at our retail outlets or by calling us at 320-258-SAVE.
---
ENJOY THE OUTDOORS!


Prices in effect until noon, Monday, June 8.

 

CLEARWATERS OUTRFITTERS COMPANY
8-mile kayak trip for one -- $41 value for just $24.
8-mile canoe trip for two -- $62 value for just $38.

 

ENDURUNCE SHOP
$25 general certificate for just $14.50.

 

GENERAL RENTAL
$75 certificate for just $46.

 

LAKELIFE SPORTS IN RICHMOND
$25 general certificate for just $14.50.

 

MARTINS WELDING AND FABRICATION
$100 certificate toward elevated fire pit for just $55.

 

MIDSOTA TRAILER SALES AND SERVICE
$100 certificate OR Instant Voucher toward new skidsteer attachment for just $60.
$200 certificate OR Instant Voucher toward options/accessories for just $120.

 

OUTLET RECREATION
$500 general certificate for just $325.

 

RICH SPRING GOLF CLUB
9-holes with cart -- $34 certificate for just $20.
18-holes with cart -- $48 certificate for just $30.

 

SOUTHBROOK GOLF CLUB
18-holes without cart (Mon-Fri) -- $22 value for just $13.50.
18-holes with cart (Mon-Fri) -- $34 value for just $21.50.

 

STARLITE DRIVE-IN
$14 certificate for two adult admissions for just $8.50.

 

SUMMERLAND FAMILY FUN PARK
2 rounds of mini golf and 4 go-kart rides -- $36.18 value for just $20.
General certificate (Mon-Fri) -- $20 certificate for just $10.50.

 

TERRITORY GOLF CLUB
18-holes of golf with cart (Mon-Thur) -- $46 value for just $33.
Weekend golf with cart (Fri-Sun) -- $55 value for just $39.

 
RESTAURANT DEALS
OLD CREAMERY CAFE IN RICE
$10 general certificate for for just $6.50.
OLDE BRICK HOUSE
$10 general certificate for just $7.
QUEEN BEE'S IN PAYNESVILLE
$10 general certificate for just $6.
---
Central Minnesota Restaurant Listings
'Stay Safe MN' continues in Minnesota. But we're still able to order carryout, curbside takeout and delivery from our great Central Minnesota restaurants.
Check out who is serving up lunch or dinner and how to get your grub by checking out our Central Minnesota Restaurant Listings. You can even click-through on some listing to go directly to Value Connection offers from those restaurants.
Try it -- and stop by often. We're constantly updating our database as restaurants offer more services and access.
---
IMPORTANT ANNOUNCEMENT ON SHOPPING THE VALUE CONNECTION DURING THE PANDEMIC
Due to the COVID-19 pandemic, our Value Connection locations at Miller Auto Plaza and Cash Wise Waite Park locations are temporarily closed until further notice.
Our Townsquare Media Value Connection location is open with adjusted hours:
Monday - Friday

: 8 am to 5 pm


Saturday and Sunday

: Closed
Until further notice,
we're asking that you

order your certificates on our website at TheValueConnection.com OR call our Value Connection phone line at 320-258-7283. You can call and talk to a live person Monday through Friday, 8 am to 5 pm.

 
And at this time, we also recommend you choose to have your certificates mailed to you. It's free and it's easy!
We greatly appreciate your business, especially through this time of social distancing.
We'll continue to provide Central Minnesota with great deals on discount certificates for area businesses while also working under the guidelines of the Centers for Disease Control.
Thanks -- and be well.
-- The Value Connection Team
---
NEW ITEMS
CONCRETE IMAGE SALON
The vision at Concrete Image Salon is to provide exceptional customer service, to employ superior stylists and to make every patron look and feel beautiful when they walk out the door. Our staff stays up to date on the latest trends and training in order to give you the best and most advanced services possible. Visit concreteimagesalon.com.
$25 general certificate for just $15.
$50 general certificate for just $29.
$25 toward eyelash extensions for just $15.
$50 toward eyelash extensions for just $29.
$300 toward hair extensions for just $185.
---
PRICE DROP WHILE IT LASTS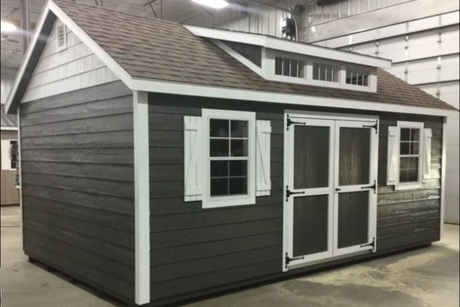 DAKOTA STORAGE BUILDINGS
12x20 shed with wood lap siding. See all the specs.
---
LIMITED TIME SPECIAL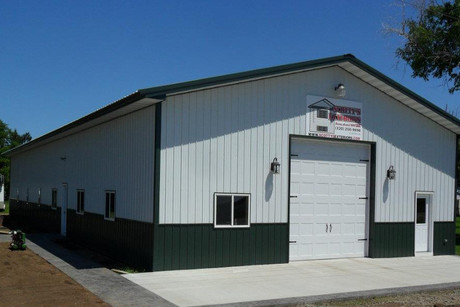 SCOTTY'S EXTERIORS
Serving Central Minnesota with siding, roofing, windows, gutters, decks, garages and more, Scotty's Exteriors in Royalton, stands for "Quality Beyond Measure."
$600 of services from Scotty's Exteriors for just $375.
---
LIMITED TIME SPECIAL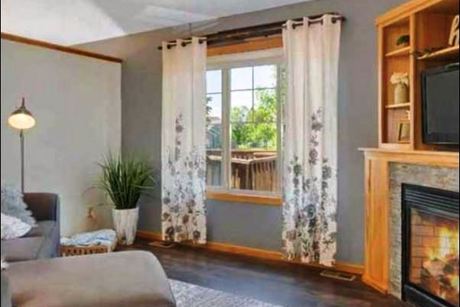 SB RESTORATION SERVICES
 
SB Restoration Services skilled staff can assist with an array of services including mold remediation and odor control or biohazard cleanup. They have their technical staff available to help 24/7 daily because they know life happens and emergencies take place anytime. Most helpful to you is only having to call one number and they'll take care of it all, guaranteed! (320) 255-0076
 
Pet Package -- $213.95 certificate for just $130.
General cleaning certificate -- $175 value for just $105.
Healthy Air Package -- $529.95 value for just $350.
---
LIMITED TIME DEAL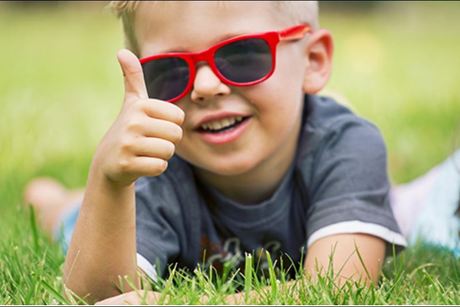 EHLINGER LAWN SERVICE
Ehlinger Lawn Service has been providing exceptional professional lawn care to Central Minnesota residential and commercial accounts since 1996. They welcome the opportunity to serve you. Contact them today to see how they can provide the reliable service to make your life easier. This half certificate special from the Value Connection is only available for a limited time.
$100 toward seasonal package -- mosquito control or fertilizing -- for just $50.
---
NEW WAY TO SHOP THE VALUE CONNECTION!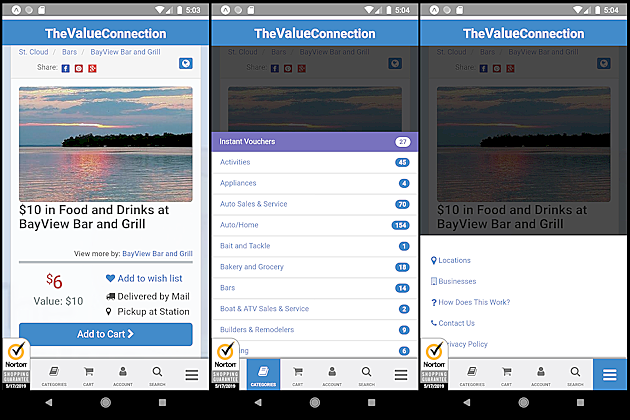 Shop easier with our NEW App! Available now for both Apple & Android phones!
---
FOLLOW THE VALUE CONNECTION ON FACEBOOK & TWITTER
Follow The Value Connection on Facebook and Twitter! Stay up-to-date on our newest items, limited time specials, on location events and more.
---
Here are several ways to order from The Value Connection:
-- Shop online at TheValueConnection.com. We'll mail certificates to you.
-- Call 320-258-SAVE (320-258-7283) to place your order. We'll mail certificates to you.
-- Buy and pick-up certificates at one of our retail outlets:
Value Connection Headquarters for Townsquare Media at 640 SE Lincoln Avenue, Monday-Friday 8-6, Saturdays 9-1. Monday-Friday, 8 am to 5 pm during Pandemic
Miller Auto Plaza at 2930 2nd Street South in St. Cloud, Monday-Friday 9-9, Saturdays 9-6.  

TEMPORARILY CLOSED DURING PANDEMIC

Cash Wise Waite Park at 113 Waite Ave S in Waite Park Monday - Saturday 8:30-5 & Sun 10 - 3 (Closed 12:30p - 1p for lunch daily)   TEMPORARILY CLOSED DURING PANDEMIC
---
Sign-up for our Value Connection Newsletter!
We'll deliver weekly specials on Monday mornings and weekend specials on Friday mid-day!
*

 Email

*

 First Name

*

 Last Name

*

 Zip

*

= Required Field
Email Marketing You Can Trust