You always save with The Value Connection and hundreds of values every single day.Here are some more extra-special limited-time savings, available at our website, over the counter at our retail outlets or by calling us at 320-258-SAVE.
---
FEATURED DEALS
Easter Weekend Sale
Sale prices in effect until noon, Monday, April 2nd.
AMERICAN DOOR WORKS
$100 general certificate -- $100 value for just $75
ANTON'S RESTAURANT
$5 lunch cerfificate -- $5 value for just $3
ASPHALT SURFACE TECHNOLOGIES
$100 toward residential seal coating -- $100 value for just $60
BENUSA APPLIANCE
$100 towards in-store purchase -- $100 value for just $72
C&D GRANITE COMPANY
$1000 towards your next project -- $100 value for just $750
ICKLER BELT COMPANY
Certificate for an Ickler Belt Sander -- $484.30 value for just $367
LITTLE CAESAR'S PIZZA
$10 general cerfificate -- $10 value for just $6
LITTLE JIM'S SPORTS in Annandale
$25 general cerfificate -- $25 value for just $18
$50 general cerfificate -- $50 value for just $35
$100 general cerfificate -- $100 value for just $70
MCDONALD'S MEATS in Clear Lake
$25 general cerfificate -- $25 value for just $17.50
MIDWEST VISION CENTER
$100 general cerfificate -- $100 value for just $60
MINNESOTA BLACKTOPPING
$500 towards blacktopping -- $500 value for just $325
VACUUM CENTER & SEWING ROOM
$50 general cerfificate -- $50 value for just $30
---
NEW ITEM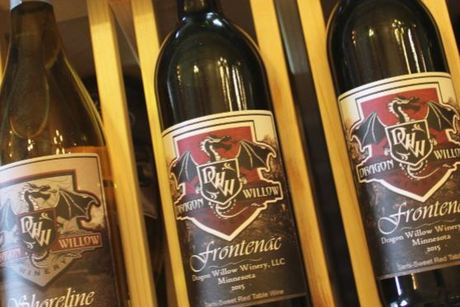 DRAGON WILLOW WINERY
Curt and Dawn Richter have been making wine on the home level since 2008.
It all started when Curt was brewing beer and Dawn asked him to make wine since she is not a fan of beer. Curt liked the process of making wine. They started to visit more wineries in Minnesota and got the idea of starting their own winery.
In 2012 they planted their first vineyard at Dawn's mom's house about 7 miles west of Long Prairie. 900 vines were planted that included La Crescent, Frontenac, Sabrevois, Marquette, Oseola Muscat, Frontenac Gris, Frontenac Blanc, King of the North, and Valiant.
In 2013 they purchased their land just south of Long Prairie on 210th Street and the winery building was built. In 2014 the vineyard at the winery started. It includes Petite Pearl, Marquette, Oseola Muscat, Itasca, Louise Swenson, and Prairie Star.
$30 Wine Tasting for Two at Dragon Willow Winery -- $30 value for just $21
---
LIMITED TIME SPECIAL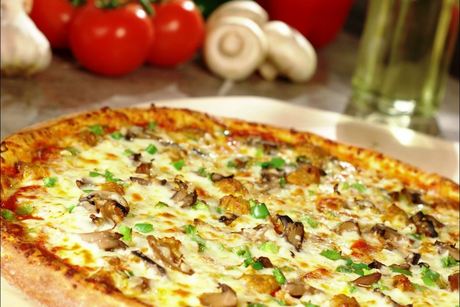 5 DOLLAR PIZZA
$5 Pizza creates a pleasant and friendly-family atmosphere for their customers.  They're sensitive to the look and taste of great pizza, and only use fresh high-quality ingredients.  Their store location enables them to be a great meal choice for lunch or dinner, on your way home from work or on the way to family activities.
$10 Certificate at 5 Dollar Pizza -- $10 value for just $6
---
LIMITED TIME SPECIAL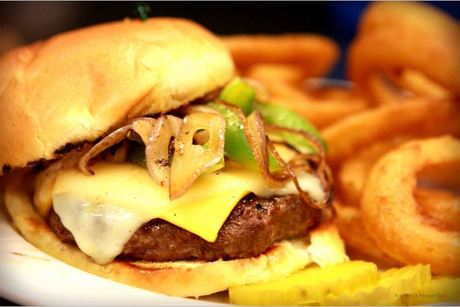 ELMERZ RESTAURANT
Elmerz opened in early 2014 in the former Gerard's location right off Interstate 94 in Sauk Centre.  Under new ownership, this family-run business offers great American cuisine in the restaurant and a full-service bar to enjoy as part of your meal, or on a different stop after work or events with family and friends. Elmerz also features an events center that is perfect for groups of up to 600 for weddings, family reunions, business events, or other happenings. Call for availability for your event's date. And check out their new website: www.elmerz.biz.
$20 at Elmerz Restaurant, Bar & Events Center -- $20 vlaue for just $13
---
LIMITED TIME SPECIAL 

LILY'S WINGS & THINGS
Fresh Food FAST. Swing by Lily's Wings and try their famous chicken wings, fresh ground half-pound Angus burgers, made-to-order pulled pork and more. Use the convenient online ordering system to have your food ready when you walk in the door. Thanks to our food truck, we've gone mobile. You can even order from our food truck online, so that your food will be ready when you walk up.
Open 7 Days a Week from 10:30 AM – 9 PM
$20 at Lily's Wings & Things -- $20 value for just $13
---
LIMITED TIME SPECIAL 
LIBERTY TAX
When tax season rolls around, you want to make sure you're getting every penny back that you're entitled to. You don't have to turn your kitchen table into an accounting office to tackle your taxes! Head to Liberty Tax, where you'll get $100 toward professional tax service. Let the fastest-growing retail tax firm help you get a refund fast, without an appointment, at their St. Cloud location.
$100 in tax service at Liberty Tax -- $100 value for just $55.
---
LIMITED TIME SPECIAL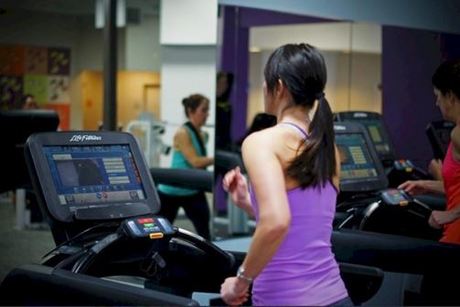 ANYTIME FITNESS
Get to a healthier place at Anytime Fitness! At Anytime Fitness, the friendly and professional staff is trained to help you along your fitness journey, no matter how much support you need. Whether you're new to working out or a fitness pro, Anytime Fitness is here to provide a variety of training options, guidance, and support to help you stay on track and reach your goals. Save on any membership using one or more certificates toward your next membership!
$100 Certificate Toward Any Membership at Anytime Fitness -- $100 value for just $50.
---
FOLLOW THE VALUE CONNECTION ON FACEBOOK & TWITTER
Follow The Value Connection on Facebook and Twitter! Stay up-to-date on our newest items, limited time specials, on location events and more.
---
Here are several ways to order from The Value Connection:
-- Shop online at TheValueConnection.com. We'll mail certificates to you.

-- Call 320-258-SAVE (320-258-7283) to place your order. We'll mail certificates to you.

-- Buy and pick-up certificates at one of our retail outlets:
Value Connection Headquarters for Townsquare Media at 640 SE Lincoln Avenue, Monday-Friday 8-6, Saturdays 9-1.
Miller Auto Plaza at 2930 2nd Street South in St. Cloud, Monday-Friday 9-9, Saturdays 9-6.
Crossroads Shopping Center, Located near Target. Open Monday through Saturday 10:30 – 7 (1:30 – 2 closed for lunch), Sundays 12-5.
---
Sign-up for our Value Connection Newsletter!
We'll deliver weekly specials on Monday mornings and weekend specials on Friday mid-day!
*

 Email

*

 First Name

*

 Last Name

*

 Zip

*

= Required Field
Email Marketing You Can Trust