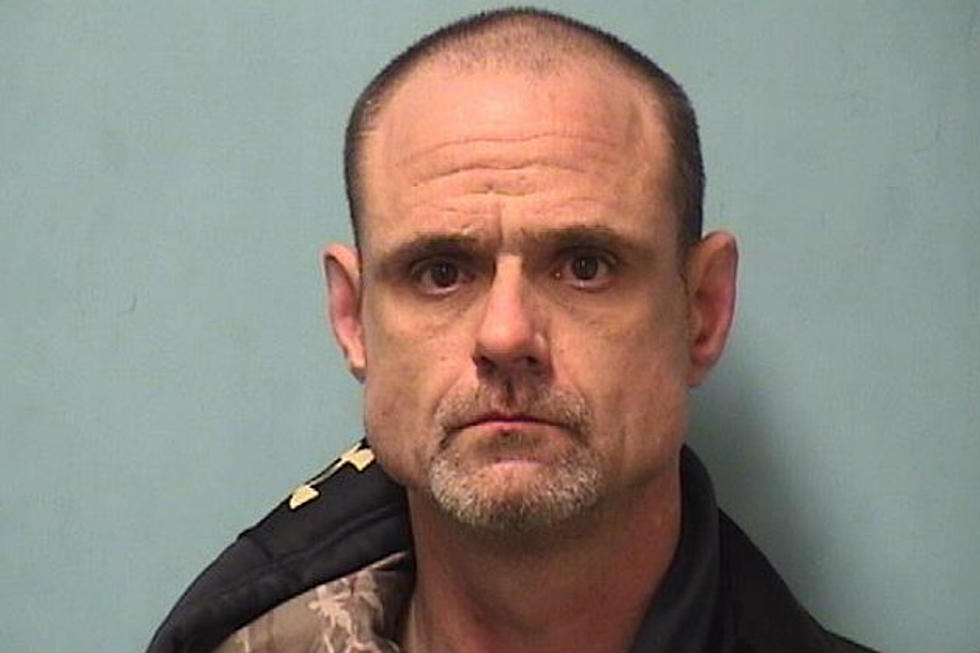 St. Cloud Man Charged in Drugs, Forgery and Identity Theft Cases
Stearns County Jail photo
ST. CLOUD -- A St. Cloud man faces five felony charges from three separate incidents last year.
Forty-three-year-old Anthony Meister is charged with two counts of first-degree drug sales after allegedly selling methamphetamine to an undercover buyer twice within 90 days.
Court records show Meister sold just under 15 grams of methamphetamine on June 23rd at a home in the 700 block of 13th Avenue South. Police says he sold another baggie of meth from the same home six days later. Authorities then used a search warrant in early August and arrested Meister. Officers say they found active surveillance systems, items associated with selling drugs, two guns and ammunition.
Meister is also charged with check forgery for allegedly trying to pass a forged check at area Coborn's stores last September. Meister was arrested at the Cooper Avenue Coborn's for trying to cash a check worth more than $875. Investigators determined the check was linked to an account belonging to the Mille Lacs Band of Ojibwe which had frequent fraudulent checks produced with its information.
An additional check forgery charge and an identity theft charge have been filed against Meister. Court records show he used a stolen checkbook last November to cash checks at area retailers totaling more than $1,000. Meister is accused of passing the checks at Cash Wise Foods and Cash Wise Liquor in Waite Park, Scheel's and Super America in St. Cloud.
Meister has a hearing scheduled for April 6th addressing the various charges against him.