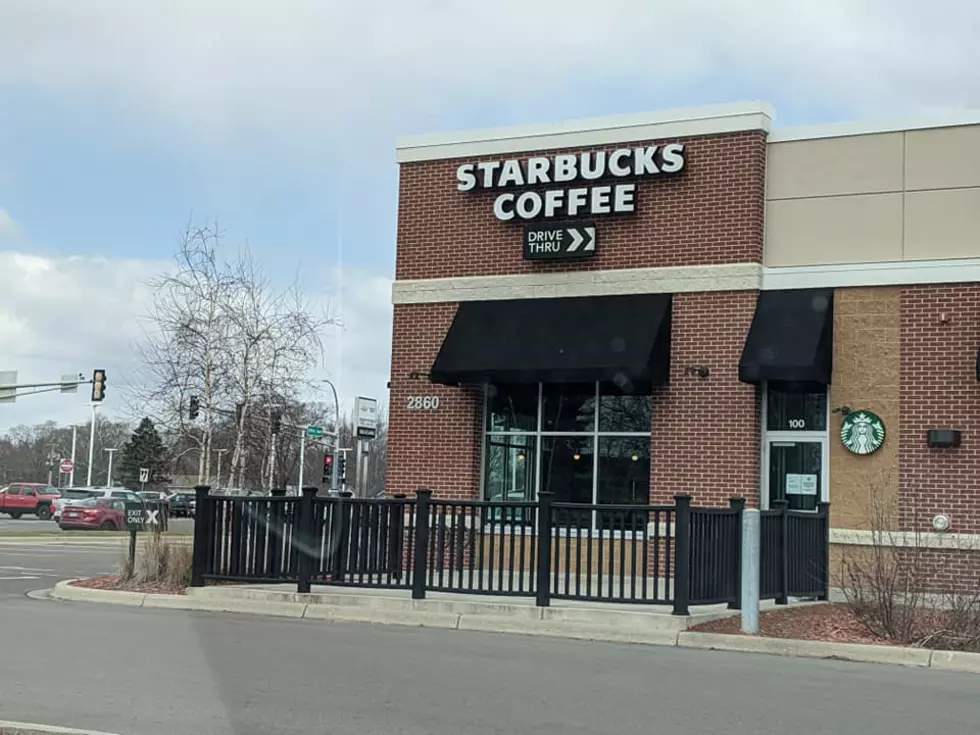 Starbucks Repositions to Carry-Out & Pick-up Options
PHOTO: Laura Bradshaw TSM St Cloud
During the COVID-19 shutdown Starbucks closed most of their cafe type stores.  This moved the coffee service to drive thru. This was just the way it had to be for months. And if you happened by the Starbucks that is located on Division near TJ Maxx in St. Cloud you knew how crazy that line was!
Now, since this was actually a success overall for the company, they have decided that they are going to be closing 400 stores across the United States and Canada.  This will not just be a closing of stores.  It's actually a reposition of the cafe type stores that will allow for about 300 stores that will open and have just the carry-out and pick-up options.
Enter your number to get our free mobile app
Does that mean no more sitting in the cafe using their free wifi?  Those days are done?  Well, not exactly. If you think about the big picture, you know that they have thousands of stores.  Closing 400 of those over the next 18 months...and this is across all of North America, this is just a drop in the bucket.  I'm not even sure if people will really notice a huge change in that way or not.
It isn't clear at this point which stores will be moving into that type of carry-out store.  I would imagine it would be the less popular indoor seating stores.  The ones that probably weren't getting that much traffic in that way in the first place.  But this is happening over the next 18 months so it's not like it's super quick.  And I'll be honest, sometimes I like going in, ordering some coffee and just hanging out for a bit.  It's relaxing.
10 Ways To Keep Cool on Hot Minnesota Days