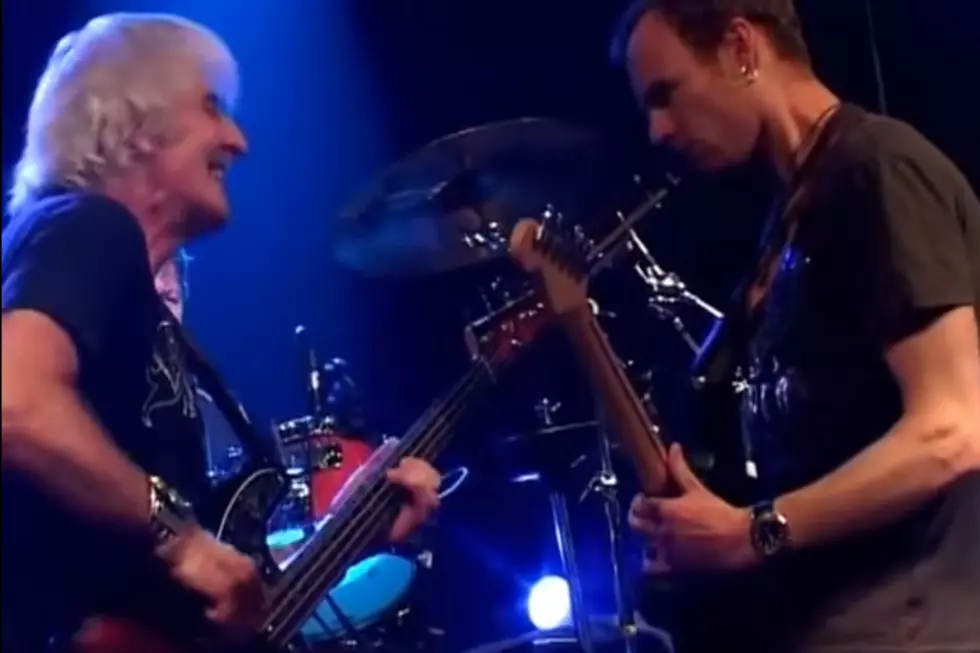 Ten Years After Split in Half
YouTube
After more than 50 years, bassist Leo Lyons has quit Ten Years After. Leaving with Lyons is Joe Gooch, who replaced founding guitarist and frontman Alvin Lee in 2003. Lee passed away on March 6, 2013.
This leaves the band with only two original members, drummer Ric Lee and keyboardist Chick Churchill. Lee broke the news on the band's website on Dec. 31.
As you may already know, Joe and Leo have left Ten Years After to pursue other musical activities. Chick and I will continue as Ten Years After with two new members whose names will be announced in the near future.

We'd like to thank all of you for your commitment and support over the years and hope that you'll encourage the new Ten Years After line-up with the same enthusiasm in the future.

This was an amicable arrangement and all the musicians wished each other well in their chosen ventures.
The original foursome of Ten Years After began in the mid '60s. Their extended blues jams made them stars on the burgeoning underground circuit, and their performance at Woodstock in 1969 turned them into international superstars. Two years later, they had a Top 40 hit with the counterculture anthem 'I'd Love to Change the World.'