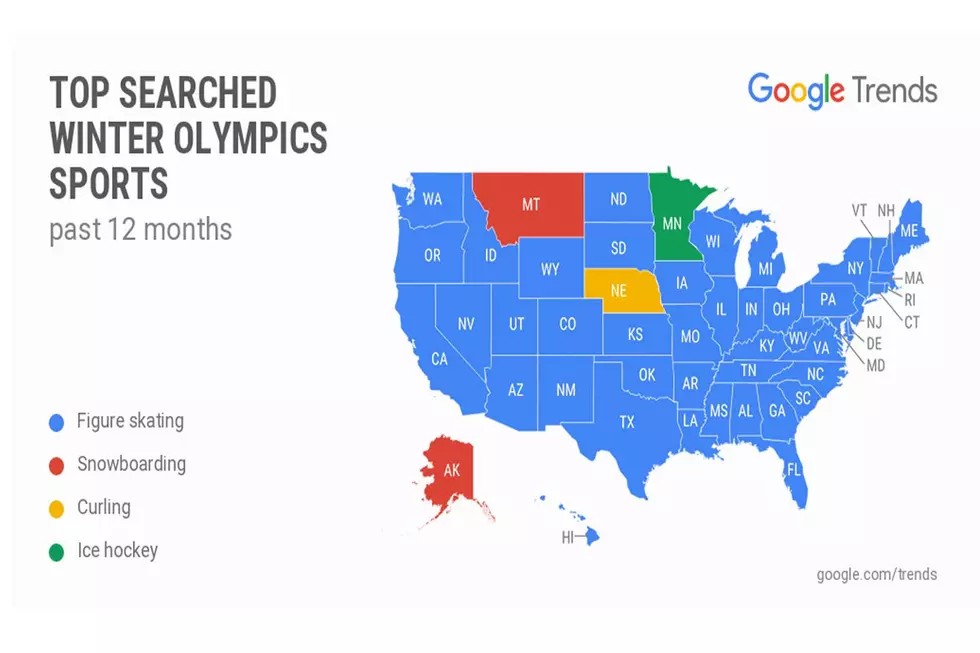 The #1 Winter Olympic Sport Minnesota Cares About
Google.com
If I gave you one guess to figure out what Winter Olympic sport Minnesotans cared the most about, I'm guessing you'd get it right on the first try.
Over the past 12 months, Google has been tracking what Winter Olympic sport in each state was getting the most searches. Naturally in Minnesota, we were concerned about hockey, and for good reason! There are nine Minnesotans competing in Pyeongchang this year in Ice Hockey for Team USA. Minnesota is also outfitting most of the curling team, but Nebraska is the state that is apparently all about it.
As for the rest of the country, they are into figure skating and who can blame them?! The amount of talent dedication, and drive it takes to be a professional figure skater is insane, and those athletes (really all the athletes!) deserve to have their moments over in Korea this month! Go Team USA!