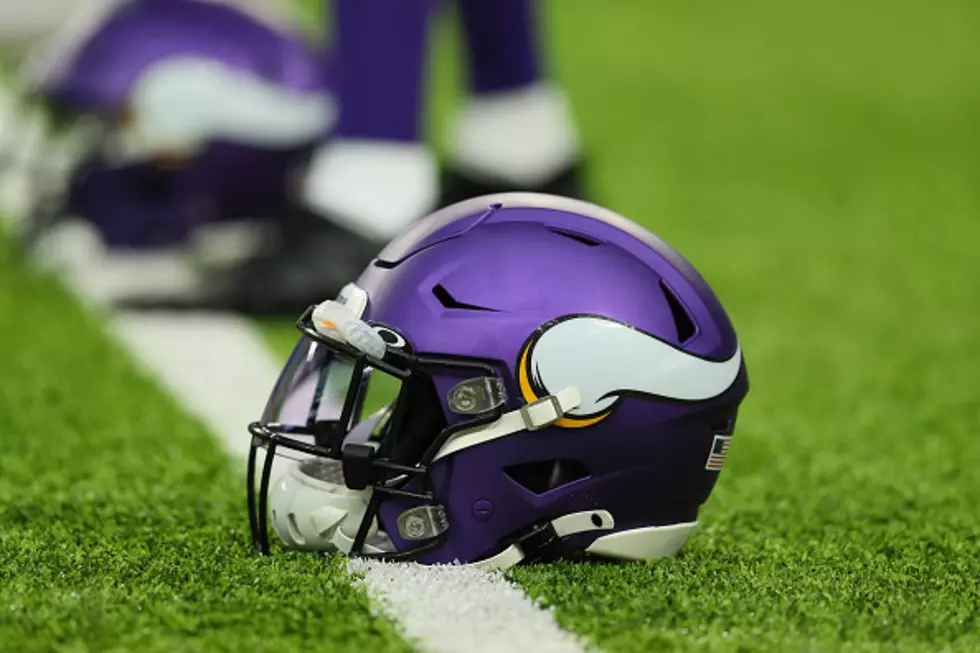 Vikings vs Texans: The Good. The Bad. And the Ugly
Getty Images
I was excited to start doing the "The Good, The Bad & The Ugly" bit again this year and I had originally planned on doing it from week one. But with the recent house purchase and moving right before the season started -- let's just say it's been non-stop with unpacking, organizing, and doing projects around the house.
Enough of that. Let's finally get to it.
Going into this season, many thought the Vikings would have an okay to a decent year. Predictions were typically anywhere from 8-8 to 10-6 (I fall into that last one, smh). Nobody was saying anything like Super Bowl or deep playoff push.
That was mostly due to the departure of some key players. We knew losing guys like Diggs and a chunk of the defense (Griffin, Joesph, Waynes, Alexander) was going to hurt. But what probably hurt this team the most wasn't what they lost but what they got -- COVID. Not "got" in the diagnosed sense, more like how it affected them going into the season.
With so many new players and a few rookies expected to contribute right away, they really could have used more practice time and certainly pre-season games. It also cost them a player. Michael Pierce opted out of the season because he was at high risk due to asthma-related issues.
Is the COVID pandemic the reason they started 0-3? Maybe, maybe not. But we know it certainly did not help.
Well, no sense in getting upset about it. They are, where they are, and all they can do is rattle off a bunch of wins the rest of the year (at least ten) or they can tank for Trevor (as some in the fanbase would like).
The Vikings played and beat a Texans team that certainly is as much of a disappointment to their fan base as the Vikings are to ours. Their execution was better, but is there actual improvement? We'll find out next Sunday night. For now, here is The Good, The Bad & The Ugly from this game.
THE GOOD:
Justin 'JJ' Jefferson: Is he the next Randy Moss? Not in the sense of the immediate impact, but he might be the best big-play receiver the Vikings have had since. Only the future will tell but he has the talent.
Adam Thielen: JJ is the thing that Theilen needs to do what he does. With Diggs leaving, someone has to step up to take away from teams double-teaming him.
Dalvin Cook: Give Cook the blocking and the carries and he will produce, as long as he avoids injuries.
Kirk Cousins: If you give him time in the pocket, Cousins will do a good enough job. Not always a great job but he will make enough plays. If he is under constant pressure, he will collapse.
Enter your number to get our free mobile app
THE BAD:
2nd Half Defense: They held their own in the beginning. Especially given the injuries and players they would normally have...we think. We don't really know until all starters are playing. But again, they gave up to many big plays that allowed the Texans to have a chance to win.
4th Quarter: It was a typical Vikings game. Get a lead and lose that lead. It's the thing Minnesota sports fans are used to.
Harrison Smith Hit: I know people say, there was no intent. But this isn't a matter of intent. This is about the type of hits, that the NFL has made known, they are trying to avoid. You have to be more aware of the hit you are putting on a player.
______________________________________________________________________
The Vikings travel to Seattle...again...to take on the Seahawks Sunday night. We'll see what this team is made of after that.
WEEKEND GETAWAY: Stillwater Trip in the Fall