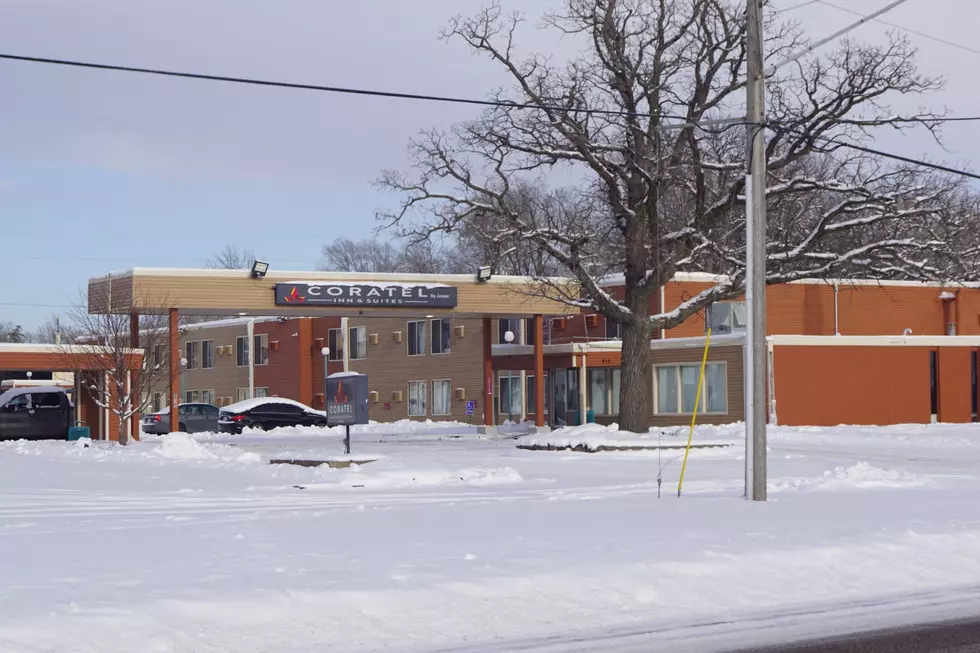 Waite Park Officials Vote Not Renew Coratel's Hotel License Again
(Photo: Alex Svejkovsky, WJON)
WAITE PARK (WJON News) -- A Waite Park hotel will again not have it's license renewed.
During Monday's city council meeting, the council voted not to renew the hotel license for Coratel Inn and Suites once again.
Back in December, the council first voted to not renew Coratel's hotel license following several violations including a large number of complaints, inspection violations, and learning guests were using the hotel as a permanent residence, which is against the city's ordinance.
Representatives with the hotel address the council and provided a list of requirements they plan to enforce to help eliminate the previous issues.
Those factors including raising rates, limiting the number of days guests can stay, monthly meetings with city officials and working on a play to either demolish the west building or work to bring it up to code.
Despite the efforts, several council members, along with Mayor Rick Miller, were hesitant to renew the license given the history of the facility.
I don't see any reason why we have to hold your hand, we've seen this before. I don't know any other hotel that has a sign with these directions you're planning to have.
Following a short discuss, a motion to approve a hotel license was brought for a vote, but ultimately failed by a 2-3 vote.
---
READ RELATED ARTICLES
---
HUMAN FOODS THAT ARE GOOD FOR YOUR DOG