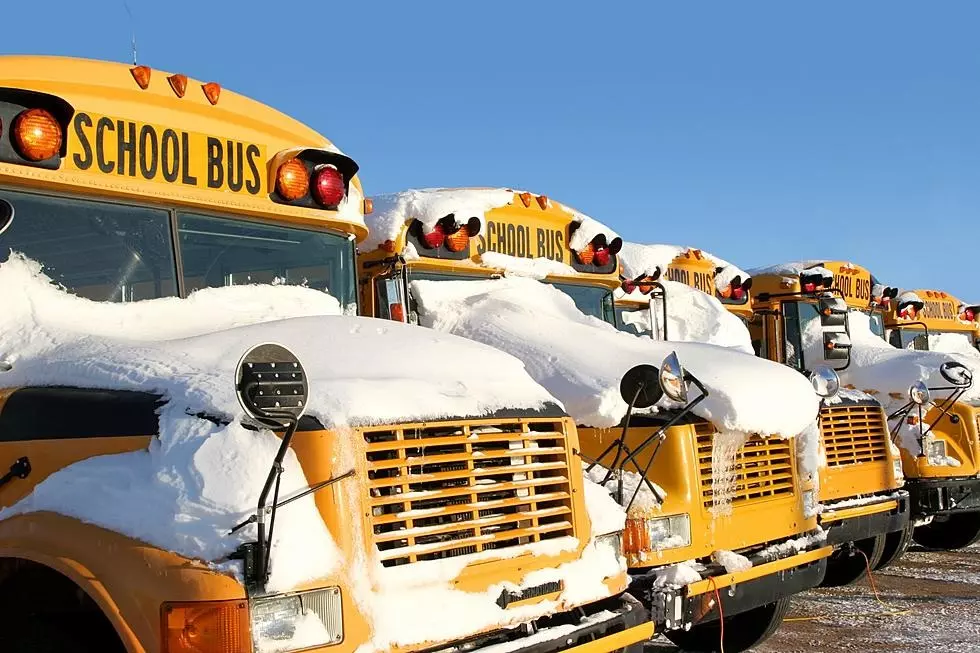 Weather Announcements for Wednesday, December 21st, 2022
Thinkstock
UNDATED (WJON News) -- We have some weather-related announcements for Wednesday, December 21st, 2022.
Misc:
-- The Sartell Community Center is closed. They plan to open tentatively at 9:00 a.m. tomorrow.
-- The Sartell Santa Tour is canceled. The Sartell Fire Department reminds everyone to restrict travel to essential travel only. The road conditions are expected to deteriorate through the night.
-- Sauk Rapids Government Center is closing at 2:30 p.m. and will be closed all day on Thursday, December 22nd.
-- The Central Minnesota Mental Health Center is closing at 2:00 p.m. The detox and crisis phone lines and locations will remain available.
-- Ms. Melinda's Dance Studio has canceled all classes this afternoon and evening.
-- The Benton County Historical Society is closed today.
-- Studio B. has rescheduled their winter dance showcase from tonight to January 22nd.
-- Boys & Girls Clubs and KIDSTOP locations closing at 4:00 p.m. (Also closed on Thursday)
Churches:
-- Advent Services at Living Waters Lutheran Church in Sauk Rapids is canceled.
-- St. Matin's Faith Formation Family Fun Night is canceled.
-- Shepard of the Pines Lutheran Church has canceled all activities Wednesday night.
-- Salem Lutheran has canceled all activities for Wednesday.
-- Sacred Heart Parish in Sauk Rapids has canceled 9th-grade faith formation classes.
If you have a water-related announcement call our cancelations line at (320) 257-7191 and leave a message.  
Cozy Up at This New Coffee Shop in Long Prairie