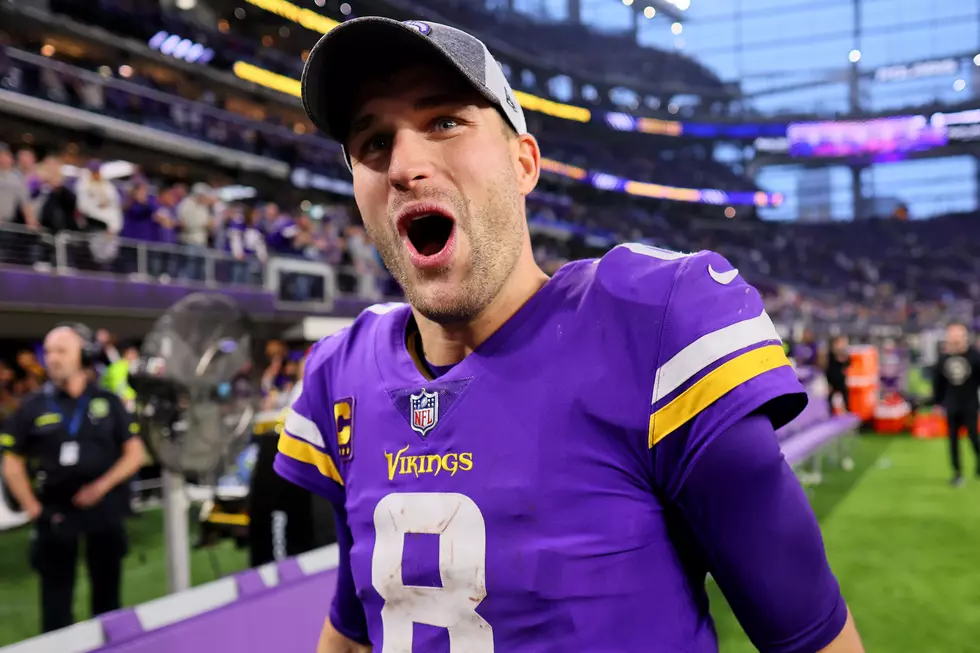 Why Cousins to the NY Jets Rumor Continues to Swirl
Getty Images
The Vikings are off to an 0-3 start and the New York Jets are playing with a backup quarterback after Aaron Rodgers suffered a season ending injury.  Star Tribune Sports Columnist Jim Souhan joined me on WJON.  He says the reasons for the continued Kirk Cousins to the New York Jets trade rumor are because Cousins isn't under contract beyond this season and the east coast media feels midwestern teams are farm teams to their teams.  Souhan says it is too early for the Vikings to bail on the season and the consequences of moving on from Cousins could impact the happiness of receiver Justin Jefferson and the likelihood that he signs a contract extension.
Souhan didn't rule out the possibility of the Vikings exploring the possibility of a Cousins trade if the team continues to lose and the Jets or another team were to offer a first round pick for Cousins.  Souhan says some fans have been pushing for the team to tank for USC quarterback Caleb Williams or North Carolina quarterback Drake Maye.  He says there have been numerous times the seemingly sure-thing quarterback that teams tank for doesn't become the franchise quarterback the team and fans were hoping for.  Souhan still believes Cousins could return to the Vikings next season on a new contract.
Kirk Cousins leads the NFL in passing yards with 1,075 and touchdown passes with 9.  The 35-year old Cousins has thrown 2 interceptions this season.
If you'd like to listen to my conversation with Jim Souhan it is available below.
Come Visit Richmond With Us in Pictures