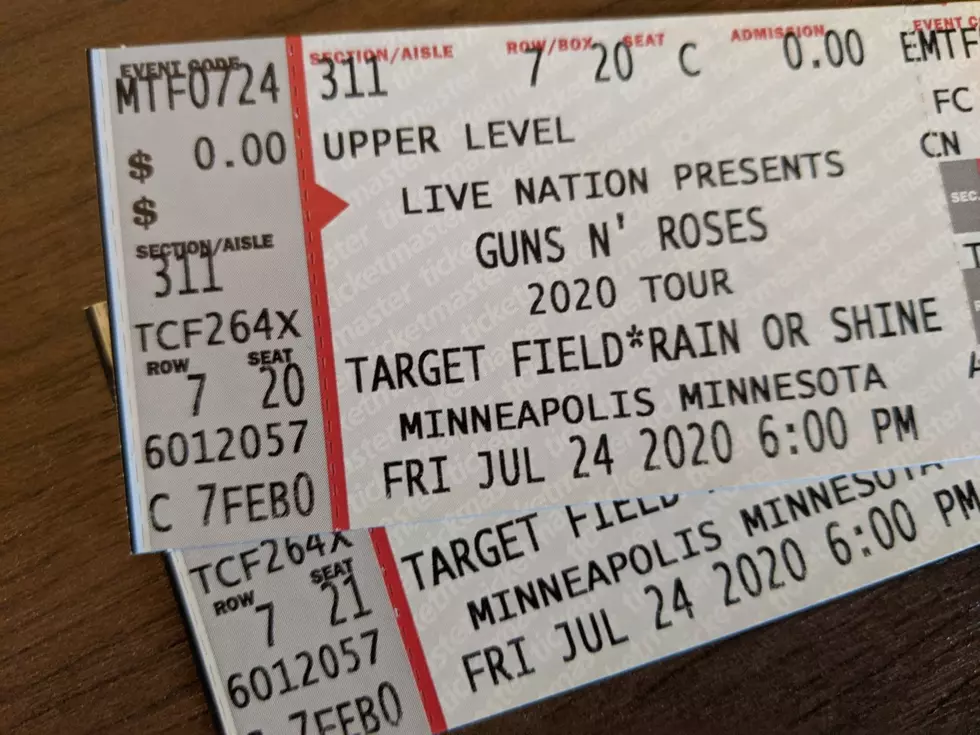 Will You Get a Refund for Tickets to a Postponed Show
PHOTO: Laura Bradshaw TSM St Cloud
So many shows were supposed to happen this year.  It was supposed to be one of the biggest years for bands touring... bands that hadn't toured in years. But then, COVID-19 pandemic happened and everything changed.  But you have tickets to these shows!  Most of them have been rescheduled.  Some have been cancelled.  The cancelled ones are not the problem.
Enter your number to get our free mobile app
Ticketmaster had no problem refunding those ticket prices.  But what about the ones that have been rescheduled....postponed?
Well, until this month, that was not going to happen.  No refund.  But there was such an uproar with people wanting their money back, that Ticketmaster/Live Nation was kind of forced to chance their policy. (So far the GnR show is still a go... for now).
This is the policy as it stands right now for postponed/rescheduled shows:
So, it looks like you need to act quickly.  If it's outside of the 30 days, you will probably not get the refund.  So try to pay attention to what is happening with the show that you have tickets for.  If it's cancelled...no issue. Postponed... act fast.  Unless, of course, you can attend the new date.  And, shows are being rescheduled on a month by month basis.  Looks so far like most of the June shows have been cancelled or rescheduled. Still waiting on the July and later shows.
Check It Out -- This Historic St. Cloud Mansion is Getting Renovated