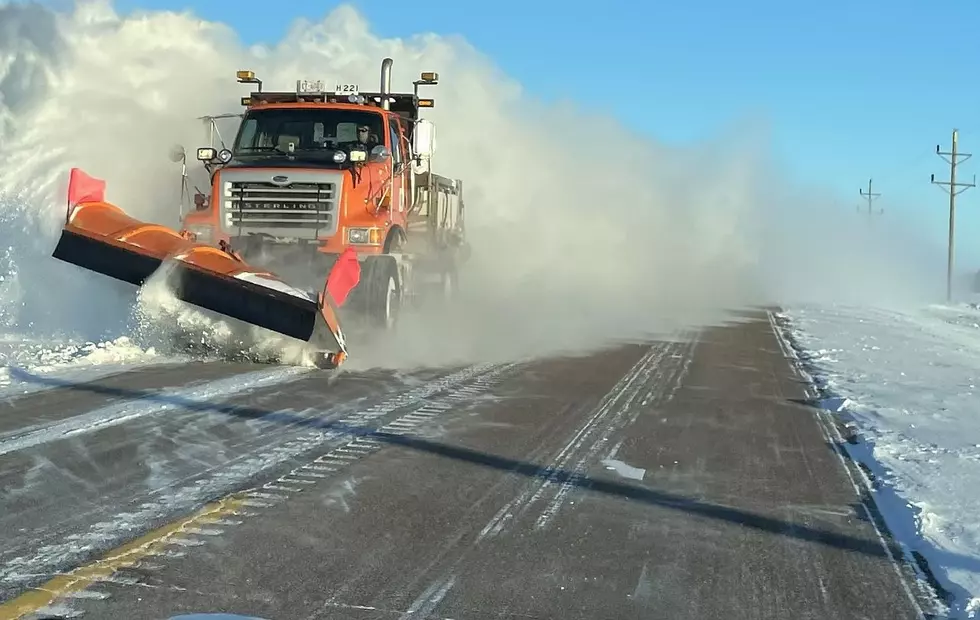 Winter Storm Warning for Tuesday in Central Minnesota
Photo by WJON.com's Jim Maurice
UNDATED (WJON News) -- The National Weather Service has issued a Winter Storm Warning for much of central Minnesota on Tuesday.
The warning will be in effect until 6:00 p.m. on Tuesday.  A Winter Weather Advisory will then go into effect from 6:00 p.m. Tuesday through 6:00 p.m. Wednesday.
A Winter Weather Advisory will be in effect for areas to the north of St. Cloud, while an Ice Storm Warning will be in effect in south-central Minnesota.
Heavy mixed precipitation is expected. Total snow accumulations of 4 to 8 inches and ice accumulations of a light glaze.
Snowfall rates of 1 to 2 inches per hour will be possible later Tuesday morning into early Tuesday afternoon as a band of heavy snow lifts northward across the area.
Widespread light snow will continue into Wednesday and possibly early Thursday.
Winds gusting as high as 35 mph.
Travel could be very difficult. Patchy blowing snow could significantly reduce visibility. The hazardous conditions will impact the Tuesday commutes.
The Best Dairy-Free Items I've Found Around St. Cloud