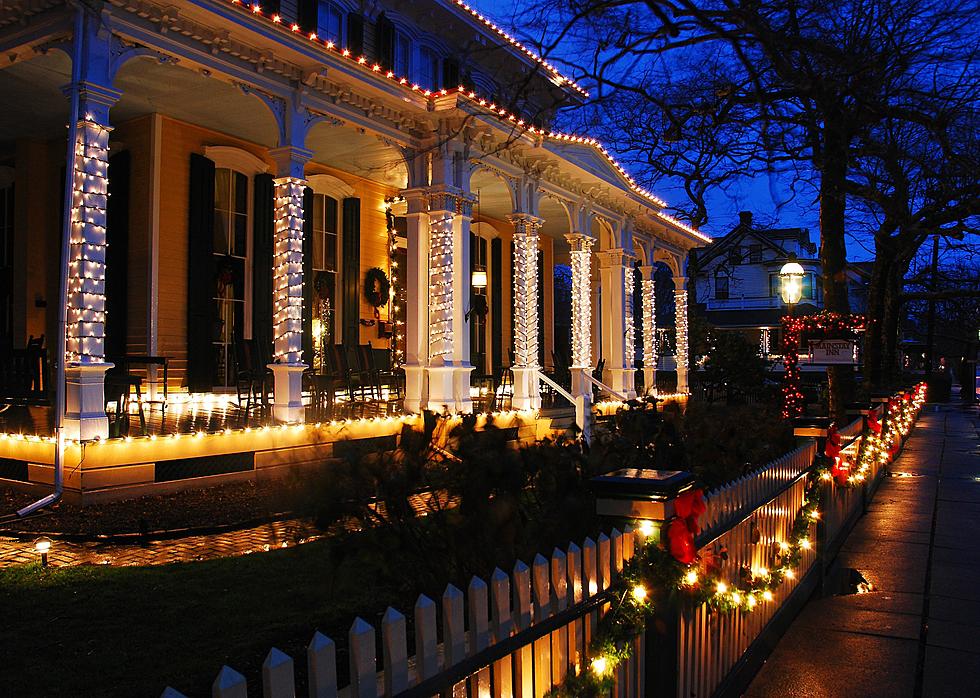 4 Holiday Tours in Little Falls Begin on November 25th Thru December 4
James Kirkikis // Shutterstock
It's fun to see all of the things "holiday" and celebrations around the area.  Most all of the light tours, shop tours and such run all the way through December.  But Little Falls has 4 Christmas tours, and those special tours only run for a little over a week.
Take a quick drive up Highway 10 and stop in Little Falls.  Seems like a great thing to do on a weekend with the family.
LINDEN HILL HISTORIC ESTATE 
-Christmas at the Mansions
Enjoy a self guided tour of the Musser and Weyerhaeuser
mansions featuring Christmas décor in every room.
Laura Jane's Gift Shoppe will be open.
Adults: $15.00 • 12-17 Years $5.00 • 11 & Under: FREE
Hours are Monday through Saturday 1-7pm and Sunday from 11 to 6pm. If you are running close to the end of the tour time, keep in mind that you do need to be there an hour before closing to catch the last tour of the day.
They even suggest bringing your own slippers if you wish.  Cozy!
ROSENMEIER HOME TOURS
-Nutcracker Suite
Monday-Saturday 1:00 – 6:00pm
Sunday 11:00am – 6:00pm
Self-guided tour
Adults: $2.00 • Under 18: FREE
606 1st Street SE, Little Falls
CHARLES LINDBERG HOUR AND MUSEUM
-Christmas on the Lindberg Farm
Friday, Saturday & Sunday: 10:00am – 5:00pm
Step back in time with costumed interpreters
and experience the holidays of 100 years ago.
Adults: $10.00
Seniors/Veterans/Active Military/College: $8.00
5-17 Years: $8.00 • 4 & under: FREE • MNHS MEMBERS: FREE
MINNESOTA FISHING MUSEUM AND HALL OF FAME
-Christmas Tree Lane and Special Displays
Daily: 12:00 – 6:00pm • Saturdays: 10:00am – 6:00pm
Over 100+ item Silent Auction featuring over
75 christmas trees, wreaths, and gift baskets.
Auction ends at 6pm on Sunday, December 4th.
O-Fish-L Gift Shop open for Holiday Shopping.
Santa on weekends – pictures for purchase.
Adults: $10.00 • $5.00 17-6 Years • Under 5: FREE
$25 Families: 2-Adults & all kids under 17
MFMHOF Members FREE
Pick up your token on your first visit for future visits FREE entry
Whatever you choose to do, it's time to celebrate the holidays.  Or, at least make plans to do so.  It seems like this time of year there are so many things to enjoy and see, that it makes sense to have a plan early to not miss out on seasonal events.
103 iconic photos that capture 103 years of world history
Stacker
gathered some of the most iconic images from the past 103 years, beginning in 1918 and leading up to 2020 during the COVID-19 pandemic.