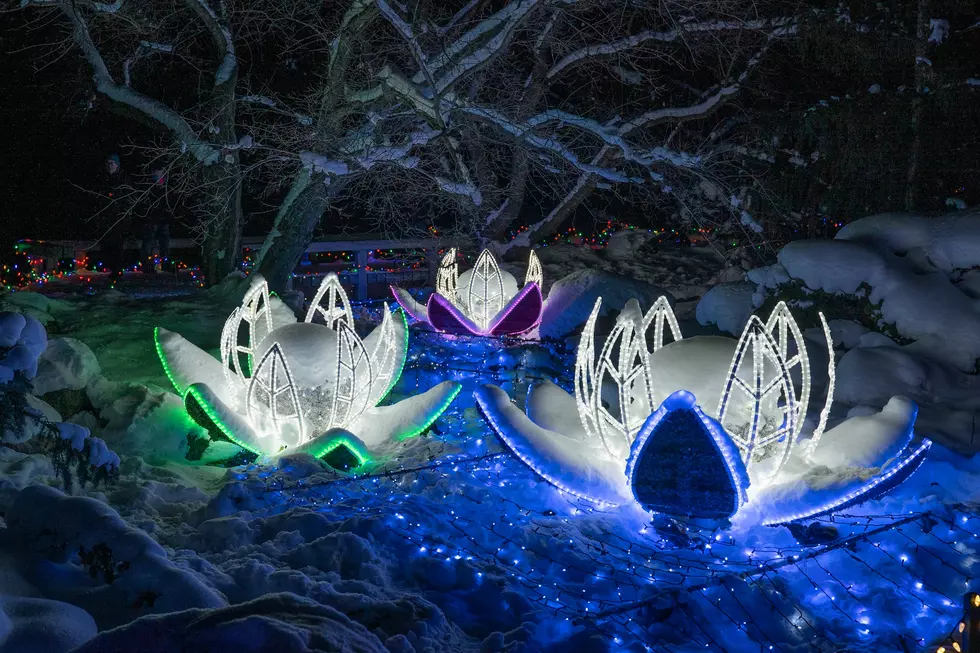 Drive-Thru Holiday Lights at the Arboretum- More Tickets Available
Via Minnesota Landscape Arboretum Facebook page
This is what we are doing now in 2020 with a global pandemic, and people still wanting to enjoy the holiday light displays around the area.  At least it brings some Christmas cheer to people who would like to forget about the dismal year we have all been facing.
Most of the tickets for these events have sold out in a short time.  This did include the holiday light display at the Minnesota Landscape Arboretum.   This is located in Chaska.  The event runs now through January 17th, so there is plenty of time, even after the holidays to enjoy this experience.
They were having some technical issues with their ticket sales earlier this week. But they have worked that out, and shifted to a drive through event.  They also added a bunch of dates in December and January to accommodate the drive through viewers.
There is a post on their Facebook page with a link and information for the event.
The drive through experience will take approximately 20-30 minutes if you are driving at the suggested speed of 5 mph.  This will allow everyone to see what you would normally see if you were doing this on foot.  On the upside, everyone will stay warm in their vehicle because we know this warmer weather we are currently experiencing isn't going to last.  So, let's look at the bright side.
5 Tips For Attending the Country Lights Festival in Sartell