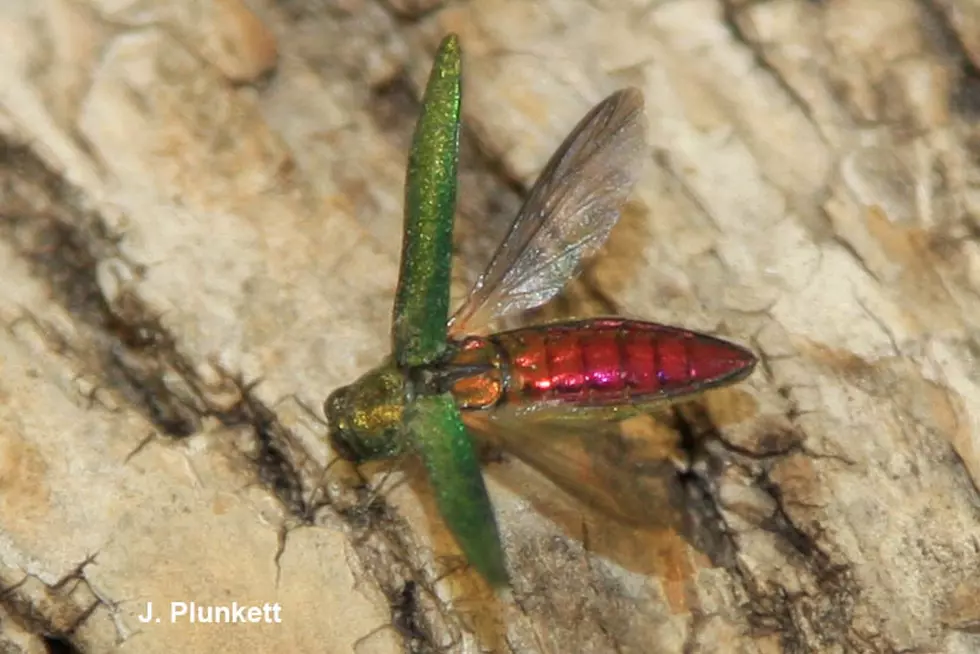 Emerald Ash Borer Discovered in Two More Minnesota Counties
Photo: Minnesota Department of Agriculture
ST. CLOUD (WJON News) -- The invasive insect Emerald Ash Borer has been found in two more Minnesota counties.
Professional tree service companies detected EAB in both Mille Lacs and Benton Counties. That brings the total number of Minnesota counties with Emerald Ash Borer to 44.
The Mille Lacs infestation was discovered along a set of power lines in Milaca. The Benton County infestation was found in a St. Cloud neighborhood.
The Minnesota Department of Agriculture has enacted an emergency quarantine of any firewood or ash material to prevent the movement of the invasive pests.
EAB was first discovered in Minnesota in 2009.
The insect larvae kill ash trees by tunneling under the bark and feeding on the part of the tree that moves nutrients up and down the trunk.
Quiz: Do you know your state insect?
Stacker has used a variety of sources to compile a list of the official state insect(s) of each U.S. state, as well as their unique characteristics. Read on to see if you can guess which insect(s) represent your state.
LOOK: 20 of the biggest insects in the world
Stacker
compiled a list of 20 of the biggest insects in the world using a variety of news, scientific, and other sources.
SWEET: Here are the most popular Halloween candies