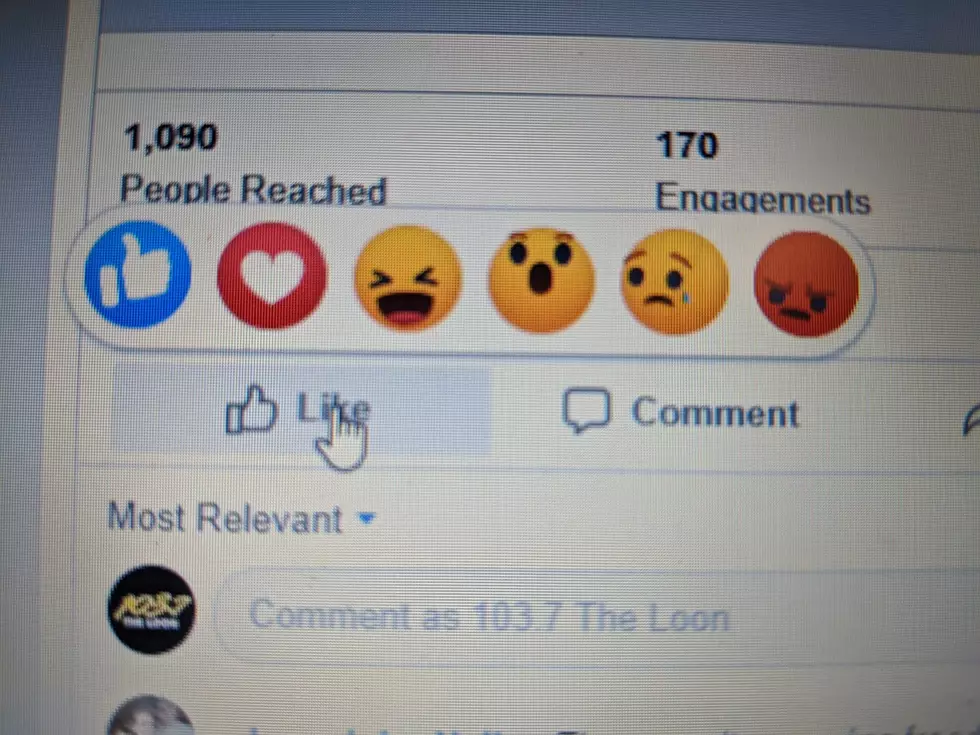 Facebook Would Like to Give the World a Hug
PHOTO: Laura Bradshaw TSM St Cloud
During this time... this time that involves COVID-19... Facebook has added two new emojis.  One is a hug.  It's the little yellow emoji man hugging a heart.  And also the beating heart.
These new "care" emojis are expected to be rolled out sometime soon...within the next week or so.  They will be added to the current reaction emojis including the "like", "laughing", "sad", "Heart or love" and the "angry" reactions.  It has been 5 years since Facebook has updated it's emojis.  It doesn't seem like it's been that long, but apparently it has been.
The use of social media has jumped since the quarantine has been put in place.  It's really one of the only ways we can see, talk, and comment on what is going on with our friends and family. Video chat and teleconferences have obviously become the "way" as well.  Sometimes I don't really want to necessarily comment on stuff... and it's nice to have some extra reactions.
Enter your number to get our free mobile app
Unfortunately it sounds like these are going to be temporary.  I wish they were permanent.  I like the hug one.
Little Falls Artist Garbage Cans