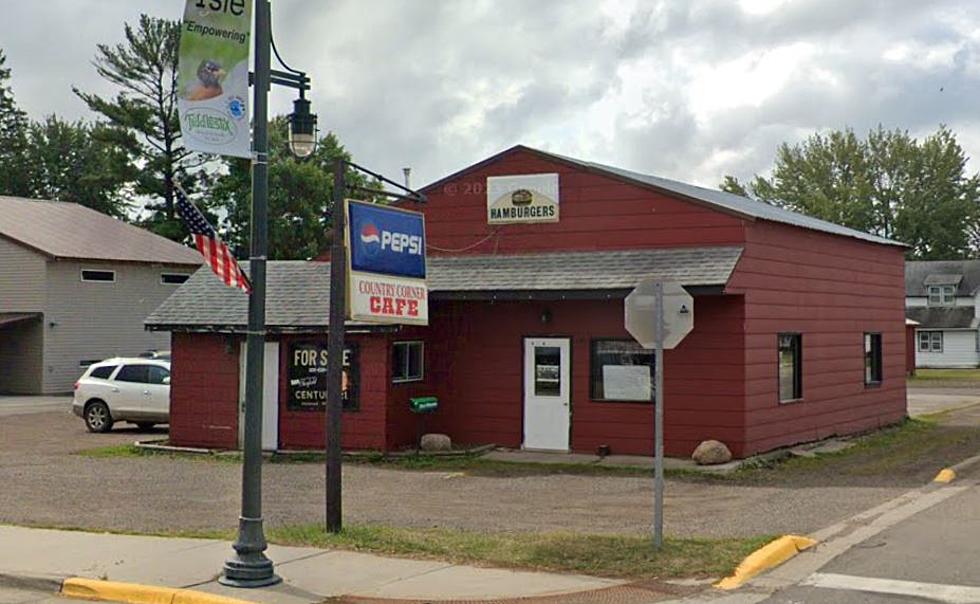 Good News! This Popular Central Minnesota Cafe Has New Owners!
Image Credit: Google Maps
I saw some good news this weekend for folks who frequent or live in the Isle area on Lake Mille Lacs. The Country Corner Cafe, which announced back in February that it was going to be closing its doors, has new owners!
The announcement was made on Friday through the real estate agent behind the sale of the long time business, and to be honest I found it to be a heartfelt passing of the torch of business ownership.
Tammi Adams, Broker Associate/Realtor EXIT Realty Nexus

and I would like to announce the sale of the Country Corner Cafe. It is a fun and beautiful part of our job when we get to work together and connect great people. We both grew up in the area and although we work with separate companies we know the value that local knowledge brings to a real estate transaction.
Congratulations to the new owners Dan and Sarah. Our community is grateful and excited to support you as you turn our beloved cafe into the new and improved Goody's Corner Cafe. We can't wait to come in for a meal!
Thank you Paul and Merry Lee Pinz for feeding and loving us for all for 23 years! Your dedication to our community will never be forgotten.
The new owners have renamed the cafe to Goody's Corner Cafe, and it's not clear when they will be open to the public, but I am sure there will be a line of people waiting to get in as soon as they do open.
That's the beauty of living in a small town.
LOOK: Cities with the Most Expensive Homes in Minnesota
Stacker
compiled a list of cities with the most expensive homes in Minnesota using data from Zillow.
Come Visit Albany, MN With Us in Pictures
Behind the Scenes: A WJON News Series