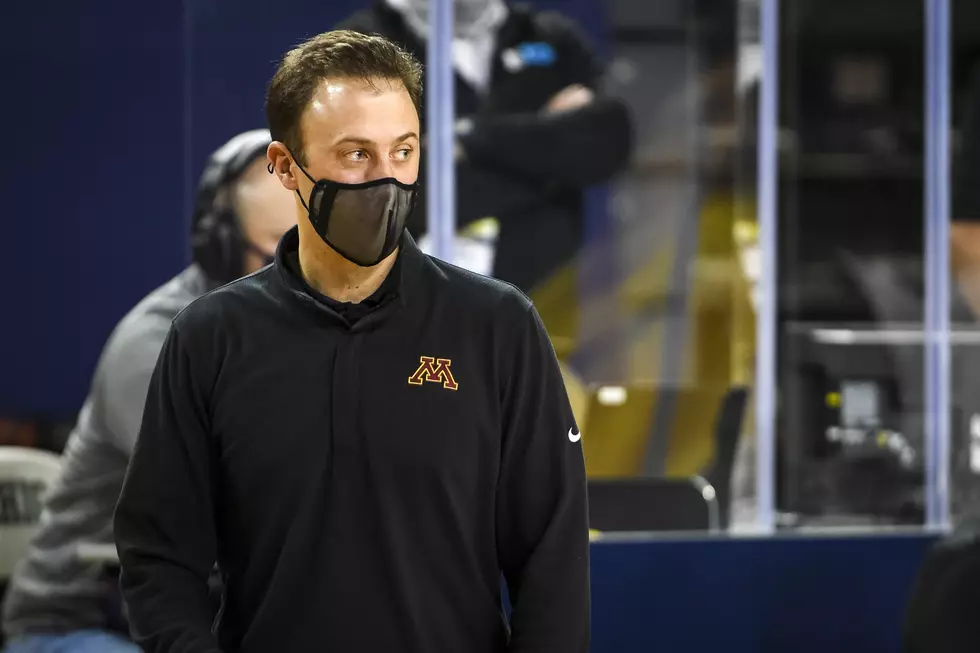 Is Gophers' Pitino On the Way Out in Minnesota?
Nic Antaya/Getty Images
Things haven't been going the Gophers' way in Big Ten basketball this season and now there are rumors head coach Richard Pitino may not be back next year.
While there is still a little under two weeks to go until the NCAA Selection Sunday unveils which teams qualify for the March Madness Final Four Tournament this year, it seems that the University of Minnesota Golden Gophers won't be one of the teams to make the cut.
If you haven't been following the U of M's men's basketball season this year, it hasn't been filled with much winning as of late. In fact, according to this Gopher Illustrated story via 24/7 Sports, in the last week, the Gophers "...lost to a Northwestern team that hadn't won in two months AND a Nebraska team that hadn't won a home game in the Big Ten all season," it said, noting that the Gophers are 0-9 on the road this year with an overall record of 13-12, and currently sit in 11th place in the Big Ten standings.
So, of course, rumors are out there that current head coach, Richard Pitino, might be on his way out. According to the Minnesota fansite, GopherHole.com, Pitino apparently had a meeting Friday with U of M athletic director Mark Coyle (his boss) and looked 'dismayed' when leaving the meeting. (Although, haven't we ALL had meetings with our boss that left us looking 'dismayed?')
While nothing official has been announced, these two sites seem to think the question isn't whether Pitino will be back next year (he won't, they believe), but instead just WHEN he'll be leaving. Will he be allowed to finish out the season or will the U of M let him go NOW and appoint an interim coach for the remainder of this season?
Pitino has been the head coach here in Minnesota since 2013, when he joined the U after coaching at Florida International University. Again, nothing is official at this point, but if these two sites are correct, there could likely be a new face patrolling the Barn next season in Minnesota.
Coaching is one of those professions where changes seem to happen pretty regularly, where once-familiar names suddenly aren't around anymore. Of course, that happens in the business and retail world too, when once-familiar brands run into tough times and just go away. Keep scrolling to check out some other well-known brands that aren't around anymore, either.
50 Famous Brands That No Longer Exist