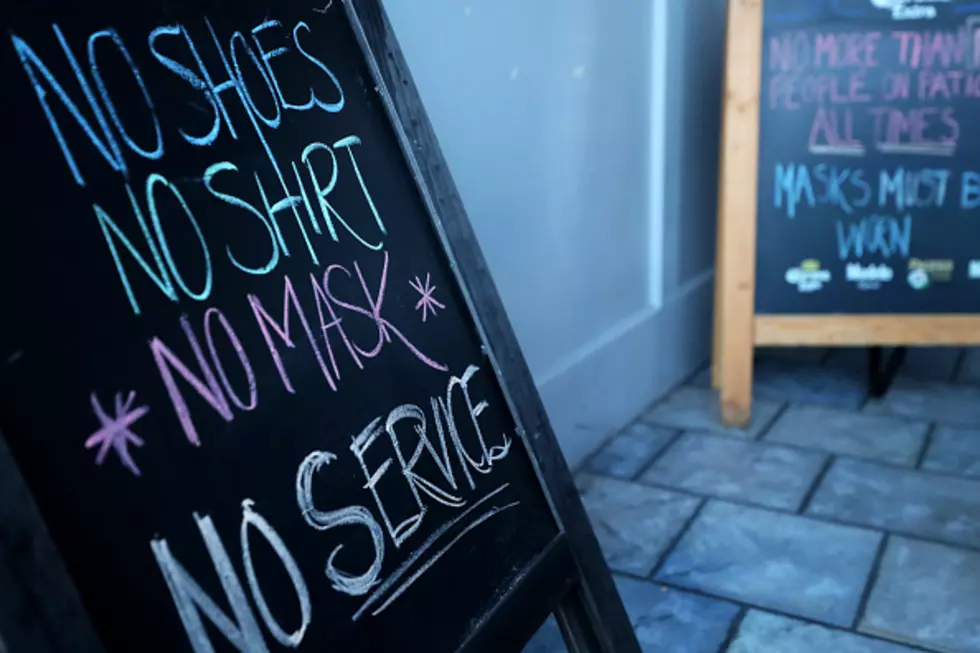 Is There A Minnesota Mask Mandate Or Not?
Getty Images
For the most part, most places I've been to are enforcing the mask mandate. i know sometimes it can be frustrating. Especially when you forget to grab your mask from the car and end up trekking back to get it.
Restaurants are having a tough time with social distancing and not being able to seat 100% capacity.  Most I've been to, mostly to pick up to go orders, have been pretty good at following the guidelines set by the state and CDC.
More and more, though, I hear from people living in rural areas of Minnesota complaining about walking into bars and restaurants, only to find it packed to the rafters and no one wearing a mask, including employees.
Enter your number to get our free mobile app
One person even remarked that he and his wife were mocked for wearing masks.  This, in my opinion, is a big problem and the main obstacle in curbing this virus.
I'm aware there is some backlash against these compliance rules. I blame most of it on people just not trusting the CDC, World Health Organization, the scientists and doctors. The fact that some have made this a political thing is just unfortunate.
We all want things to be able to open like before and we all want to feel safe going about our daily lives. So, is wearing a mask such a big deal?
We are all suffering to a degree from "COVID Fatigue" but according to the experts, the mask is the easiest and cheapest way to lower the curve on this pandemic.
8 Reasons Halloween Should Still Happen in Central Minnesota