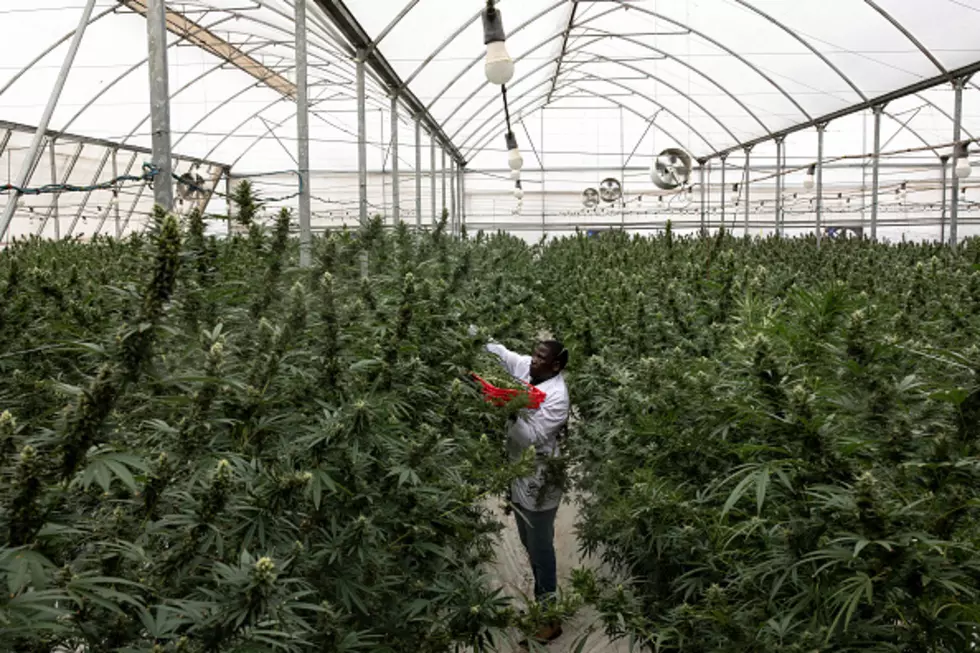 Legal Pot Is Creating A 'Budding' Job Market
Luke Dray/Getty Images
As I run across these stories, I just can't believe that there are still state governments that can't grasp the great potential that legalizing cannabis could create.  Not only all the extra tax revenue but the jobs it could create right here in Minnesota.
The pot industry is growing faster than almost any other type of business in the U.S.  Leafy and Whitney Economics, a industry analyst company shows legal marijuana added 77,000 jobs in 2020.  Currently, about 321,000 people now work in the cannabis industry in this country, up 32% from 2019.  This as the broader economy shrank by 3.5 percent.
"At a time when workers across many sectors were being laid off amid the coronavirus pandemic last year, it seems that the cannabis industry was actually adding jobs — and in a big way," said Tom Angell, editor and publisher of the Marijuana Moment newsletter.
Right now, the legal marijuana industry employs about half as many people as the U.S. Postal Service.  "It's no surprise that cannabis jobs are growing fast, because cannabis markets are growing fast," said Taylor West, a political strategist and former top official at the National Cannabis Industry Association. "New states are coming online, older markets are hitting their stride, and the stigma of decades past continues to dwindle."
The pandemic had a positive affect on the industry.  People stuck at home dealing with stress, etc.  So, far 14 states plus the District of Columbia allow the sale of recreational pot.  imagine if the remaining states actually got with the times and legalized Recreational cannabis.
"As lawmakers act to allow new legal markets to come online in more states, more Americans are able to get good marijuana jobs. And that's with just 15 states having legalized it recreationally so far. It seems clear that this trend will continue during 2021 legislative sessions and the 2022 election cycle," Angell said.
Come on Minnesota!  So far, only 2 states prohibit the sale of any cannabis product, Idaho and Nebraska.
(The Hill)
Advice from Minnesotans to Southerners Experiencing
Winter