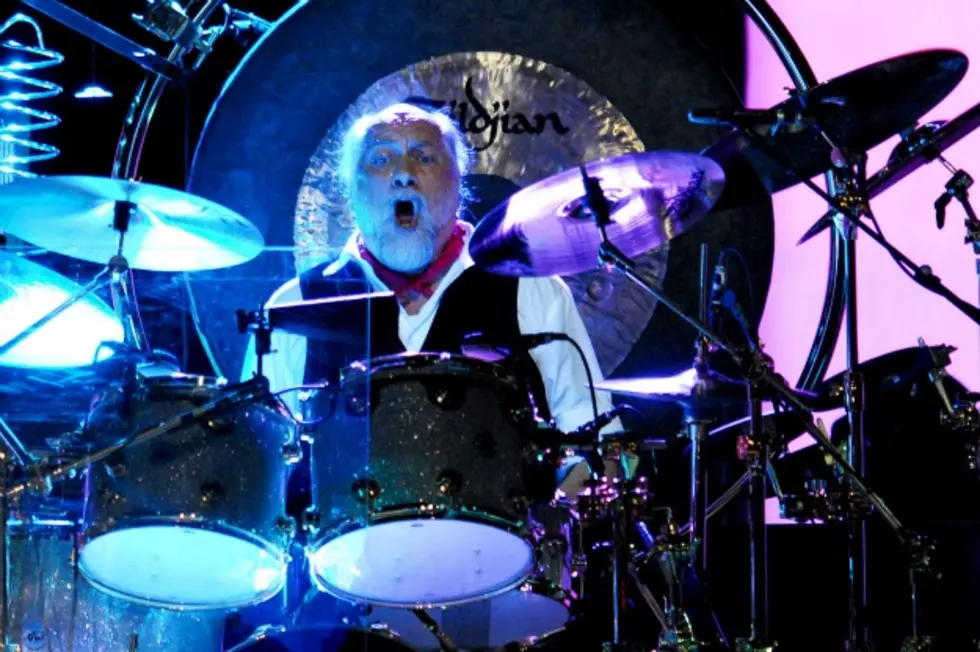 Mick Fleetwood Leads 'RebuildRecover' Efforts Along Jersey Coast
Rob Loud, Getty Images
Mick Fleetwood is one of several musicians that have banded together to help promote Move for Hunger's 'RebuildRecover' program in the aftermath of Hurricane Sandy.
The Fleetwood Mac drummer taped a video message in which he states, "We're all in this together, for the long haul … We are restoring, rebuilding and recovering the communities that are so dear to our hearts by getting donations directly to those in need." The drummer added that 100 percent of the donations will go to aiding those in need along the Jersey Coast.
Fleetwood Mac have been in the headlines of late with news that the four core members are planning to reunite for more music and a tour in 2013. Singer-guitarist Lindsey Buckingham recently stated that they had "maybe half" of their new album recorded.
Watch Mick Fleetwood's Plea for the 'RebuildRecover' Campaign