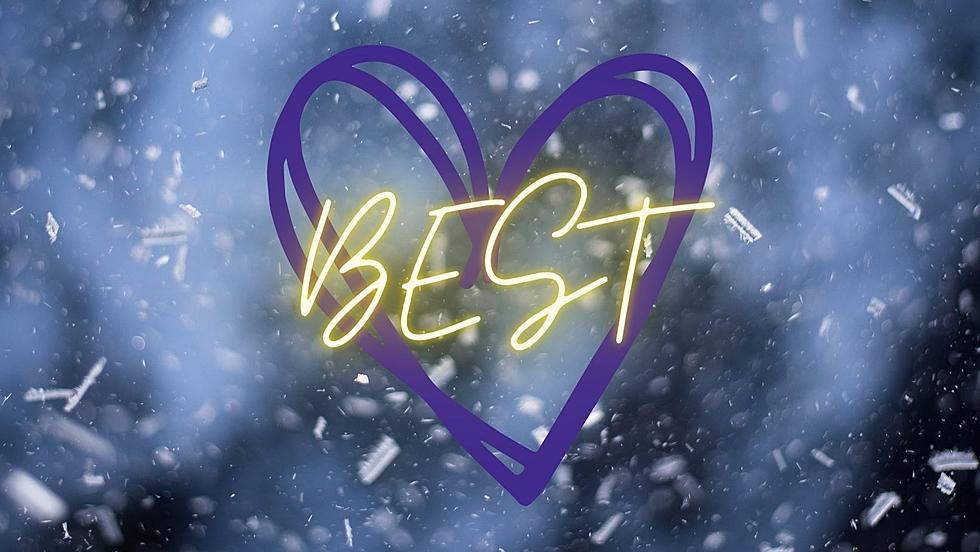 Most Memorable Minnesota Snow Day I Ever Had. Do You Have One?
Photo by Thomas Griesbeck on Unsplash
The year was 1997 and it was one I would not forget for many reasons. One BIG reason, was the record flooding that happened, not quite an hour from where I grew up. If you were anywhere near the Red River, which borders Minnesota and North Dakota, flooding was inevitable. That spring as the piles of snow we got that winter began melting, my school spent nearly two weeks helping to sandbag neighboring small towns to try and save them from the rising waters.
But before all of that happened, it was the many snow days we had that I remember well. Between about November 1996 - February 1997 it felt like the snow would just keep coming and every available snow day we had for school was used. Snow days back then though, were way different.
A Few Differences:
Cell phones were barely of existence and smart phones definitely weren't around. Internet was still fairly new, so it wasn't something that every household had and if you did have it, it was dial up. So e-learning was not even an option and a snow day was a free day off from school as a kid.
Another thing that was way different back then, was the way you got concert tickets. You couldn't jump online to the site and try to buy your tickets that way, you had to either be at the venue waiting in line to get the tickets or by a phone calling non-stop to try and get through before tickets were sold out. And with that I remember,
My Most Memorable Minnesota Snow Day:
It was just like any other snow day we had that year. Got up early, listened to the radio to hear if school was cancelled and when it was my brothers and I went back to bed. But this particular morning I didn't do that. You see, it had been announced not too long before that, that one of my all time favorite artists, country singer George Strait, was coming to the Fargodome  in Fargo, North Dakota. An hour from where I grew up in Minnesota.
Though I had tirelessly tried to get tickets for the concert when they went on-sale, it sold out in record time. This snowy morning, the radio station was giving away tickets and I was on a mission to win a pair. I wrote a poem that day, tried to get through to guess the mixed up song, and at about 4pm, when I was ready to give up, the on-air personality said the 99th caller would win a pair of tickets.
I picked up the landline (because that's all there was at the time) only to hear my mom talking with the neighbor. Politely asking her to get off so I could try to win these tickets, hearing her roll her eyes , she said she'd call back in a few. I was caller 17, 72 and then the phone just kept ringing....ringing....and ringing. Almost ready to hang up because there was no way I had won, someone answered the phone and asked "Who's this"?
As I was about to answer I remember to my HORROR, my mom picked up the phone asking if I was done on the phone yet. Through gritted teeth I said "Not YET mom". The gal who picked up the phone, clearly amused, asked again, "who's this"? To which I gave my name and just as she said you're caller 99, my mom screams "DID YOU WIN"?
Also screaming, I yelled "YES!!!" and together jumping and screaming about winning and saying thank you and answering a few more questions before getting off the phone it finally sunk in that I was going to my first concert! I got a few phone calls that evening from people who had heard me win them and offered me $300+ for the tickets, but I turned every single one of them down, because I had wanted to go so badly and now I was. It was the BEST and most memorable Minnesota Snow Day I ever had.
One obviously I've never forgotten, nor will I ever. Laughing back at it years later, it's funny to think I am now on radio and get to be that person making someone else's day, letting them know they won. Your snow day might not be like this, but may you still enjoy it in a way that has you remembering it fondly years from now.
Does anyone else have a snow day memory they want to share? Share away on our app by messaging us and thanks for letting me tell my story.
KEEP LOOKING: See what 50 company logos looked like then and now
See How School Cafeteria Meals Have Changed Over the Past 100 Years
Using government and news reports,
Stacker
has traced the history of cafeteria meals from their inception to the present day, with data from news and government reports. Read on to see how various legal acts, food trends, and budget cuts have changed what kids are getting on their trays.
Here are the top 25 hits of the '80s based on their overall popularity.
Pictures from the 2023 World Snow Sculpting Championships In Stillwater Minnesota
The World Snow Sculpting Championships were held recently in Stillwater where teams from as far away as Mexico and Columbia competed against each other for a share of the top prize, medals, and the title of World's Best when it comes to snow sculpting.
Top 20 Minnesota Breweries From All Over the State
Top breweries in the Minnesota ranked according to Brewery Stars with representation from all over the state