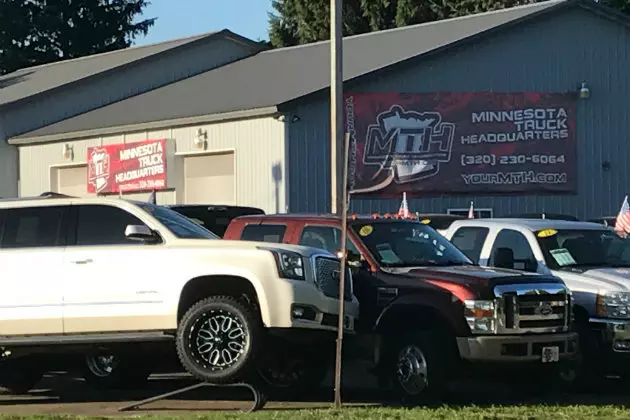 MTH Moving Into Former Honda House Location
Photo by Lee Voss, WJON
ST. CLOUD -- Minnesota Truck Headquarters is moving at the end of July.
Operations Manager Denis Czech says they are going into the former Honda House location at 1805 Highway 23 Northeast in St. cloud.
Czech says they're moving their south St. Cloud reconditioning shop and sales lot, and closing the St. Joseph location. They'll use the south St. Cloud sales lot for their commercial division before moving all of the operations to the Highway 23 site in the near future.
MTH has been surveying customers for past year and Czech says many of them said there isn't enough lot space for an enjoyable shopping experience.
With the move, MTH is nearly doubling its staff to 43 workers.  They will continue to be a full-service dealership which sells both customized and stock pickup trucks.