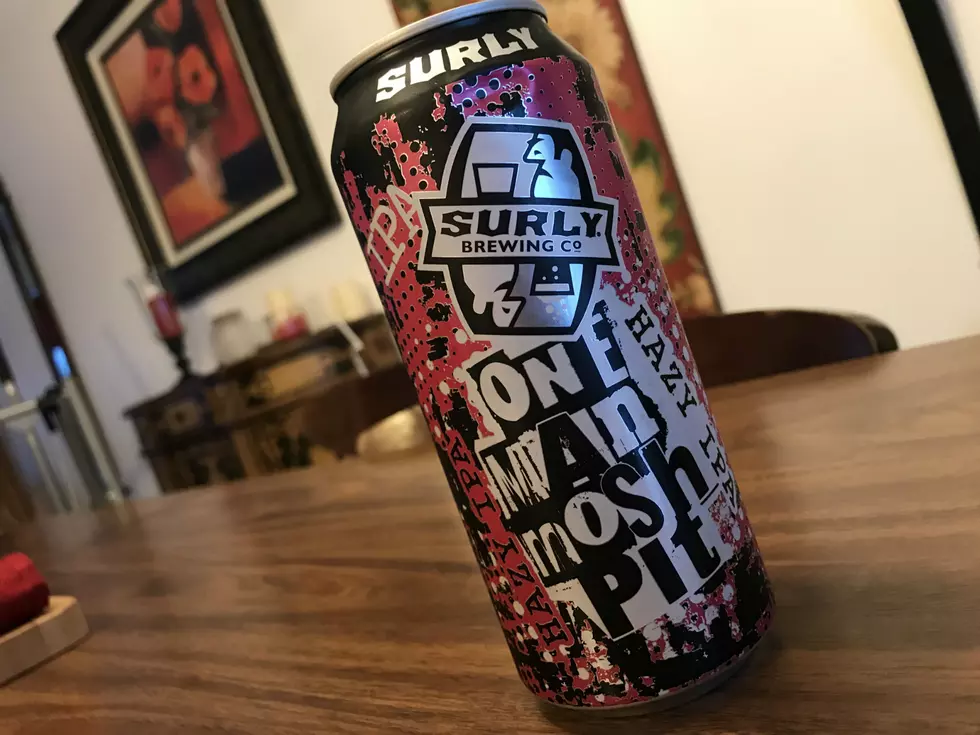 My Review Of The One Man Mosh Pit IPA From Surly Brewing
Surl71mmp/103.7theloon
I can proudly say I've seen a good chunk of the globe at this point in my life – England, Wales, France, and the majority of the United States – and I can honestly say that I've never been anywhere that has as much of a booming craft beer scene as Minnesota.
Which is great for people like myself who are total beer fanatics. And trust me, I've had my fair share of brews in my day, but my new favorite is Surly (which also just so happens to be the undisputed leader of the craft beer scene here in the land of 10,000 lakes.)
Anytime these guys release a new beer I make sure that I try it right away. I feel like a kid on Christmas. Surly recently released their One Man Mosh Pit IPA. Naturally I had to get my hands on it, and I've gotta say, I absolutely loved it.
Surly gets experimental with some of their beverages, but with others they take a more conservative approach and maintain a tried and true formula with a slight twist. The One Man Mosh Pit is definitely the later. It closely resembles their Furious IPA.
It sports the same light, crisp texture with that classic Surly bite. However, where the Furious is designed to be more palatable for the casual beer drinker at 6.7% ABV, the One Man Mosh Pit is catered more towards beer snobs who prefer the potent beverages. It comes in at 7.2%.ABV. It's light and non-filling (which most people love) but also delivers the quick buzz you're looking for. Once again, Surly knocks it out of the park.